Your personal knitting universe
Gather everything you need in you knitting life in one place. Your patterns, projects, photos, yarn stock, needle stock and personal journal in one place. 
Hundreds of knitting projects is started every day by knitters who has experienced the joy and ease of using knit&note.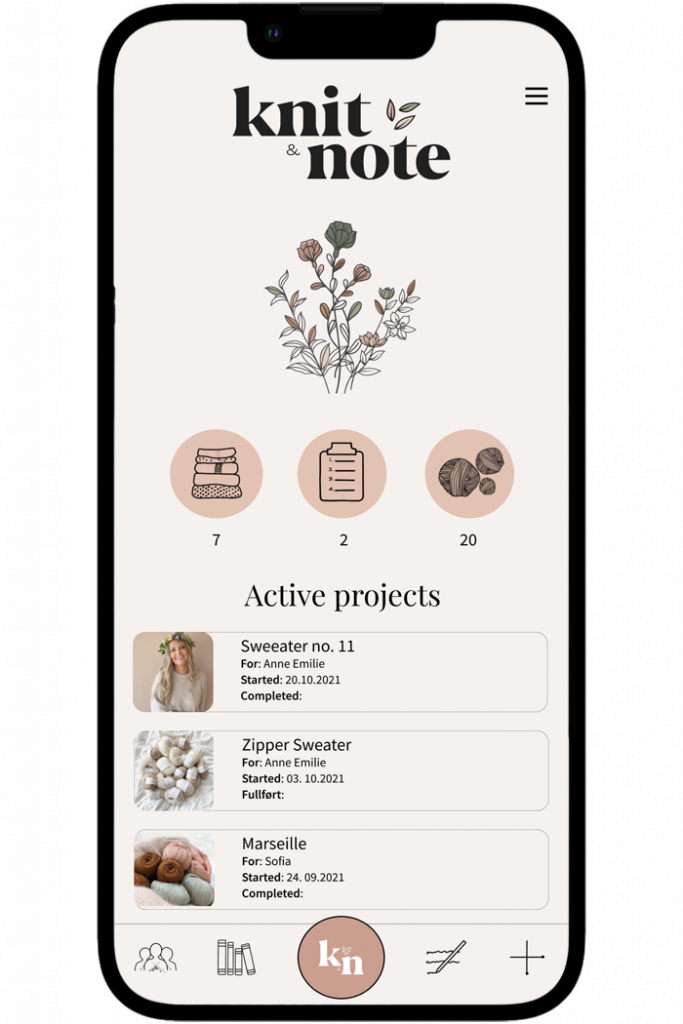 "This app has made my favourite hobby even better"
Gather all of your patterns in one place made for knitting patterns.
Use default categories or create your own custom ones and add personal tags to make searching for a pattern super easy.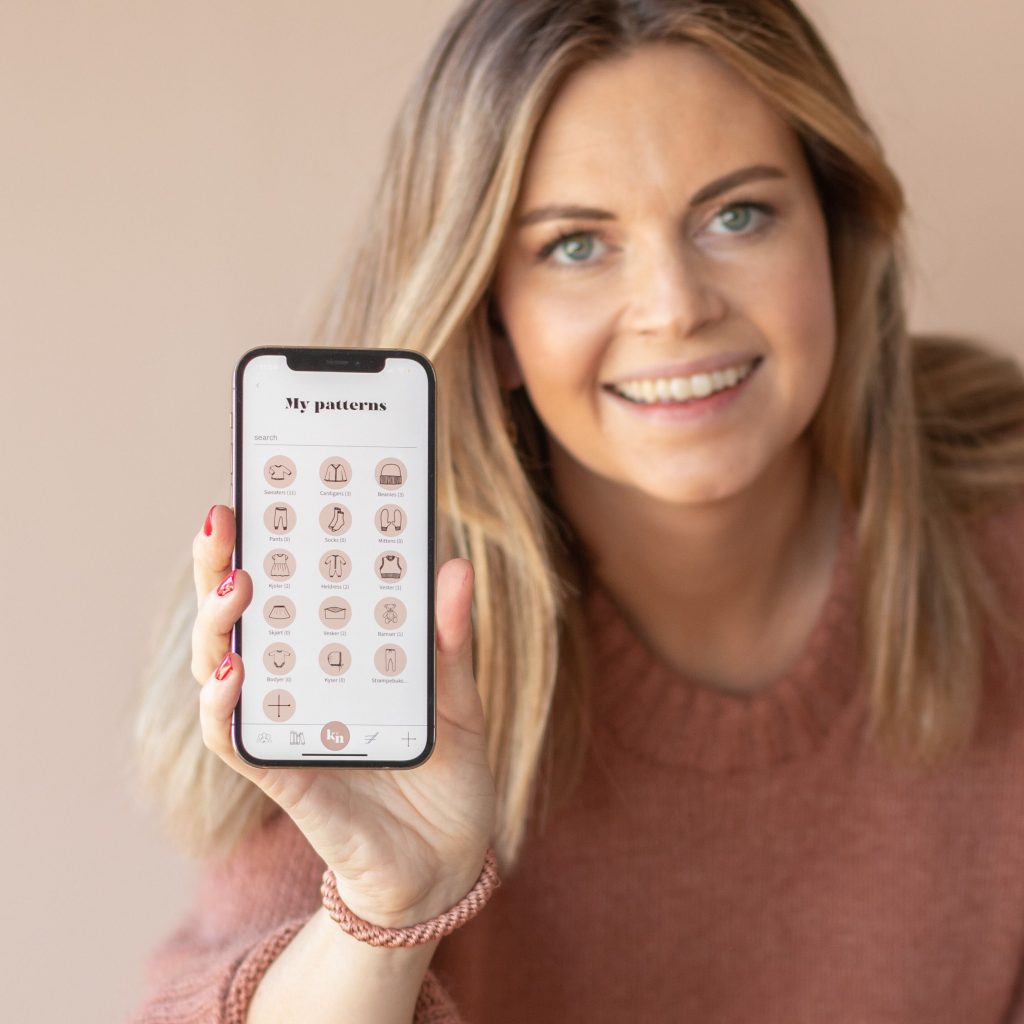 Get full control of your active and completed projects.  
The pattern you attach is only a swipe away, so it's never been easier to update your notes and find your pattern. 
Fill out the details you want to remember and add photos so you can have a look back to remember.  You can even have a look back in the calendar to see what you were knitting on in the different months.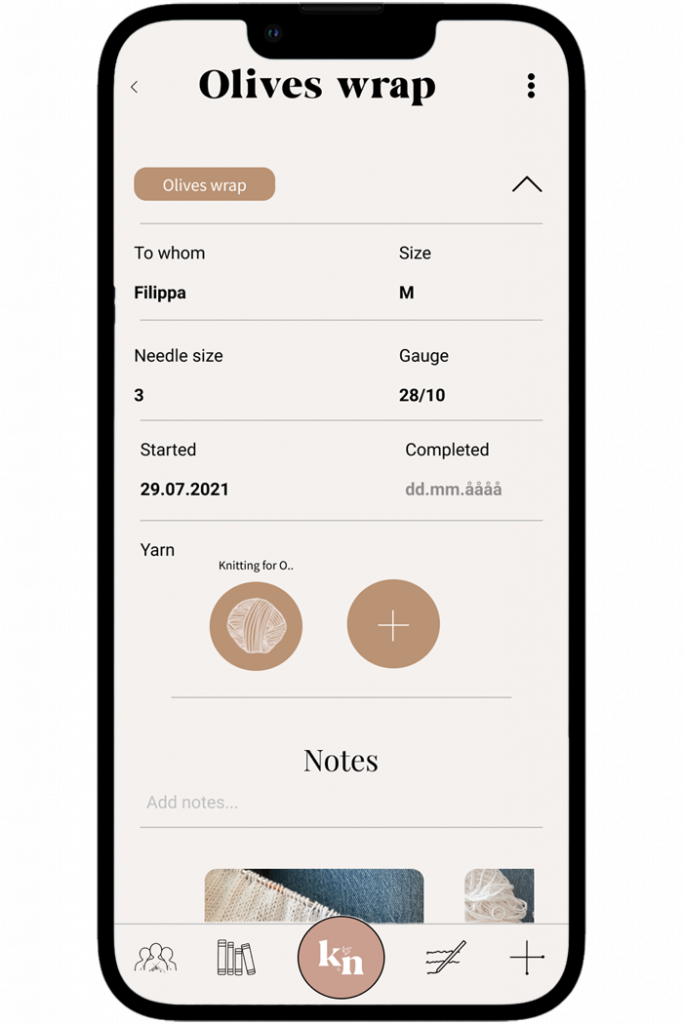 The yarn and needle stock allows you to have full overview of all of your knitting stash. 
Add yarn to the stock, use it in projects and the stock is automatically updated. 
If you ever wonder how much of a yarn you have left, or what yarn you have in a specific gauge, simply search the yarn stock. You can search for yarn brand, type, color and gauge so it's super easy to see if you have what you need.