There aren't many days left before Christmas, and if you still want to gift homemade presents, we have gathered five tips on things you actually have time to knit! Being able to gift homemade presents that you have made yourself is personal, sustainable and something everyone gets pleasure from.
Maybe some small homemade presents as stocking stuffers or a little extra surprise for the person who already knows what's under the tree. As these things are small and quick to make, you can easily use the leftover yarn you have at home – that also makes it a cheap project. Check out what yarn you have lying around in the yarn stock on your Knit&Note app. Get started now, while you still have time!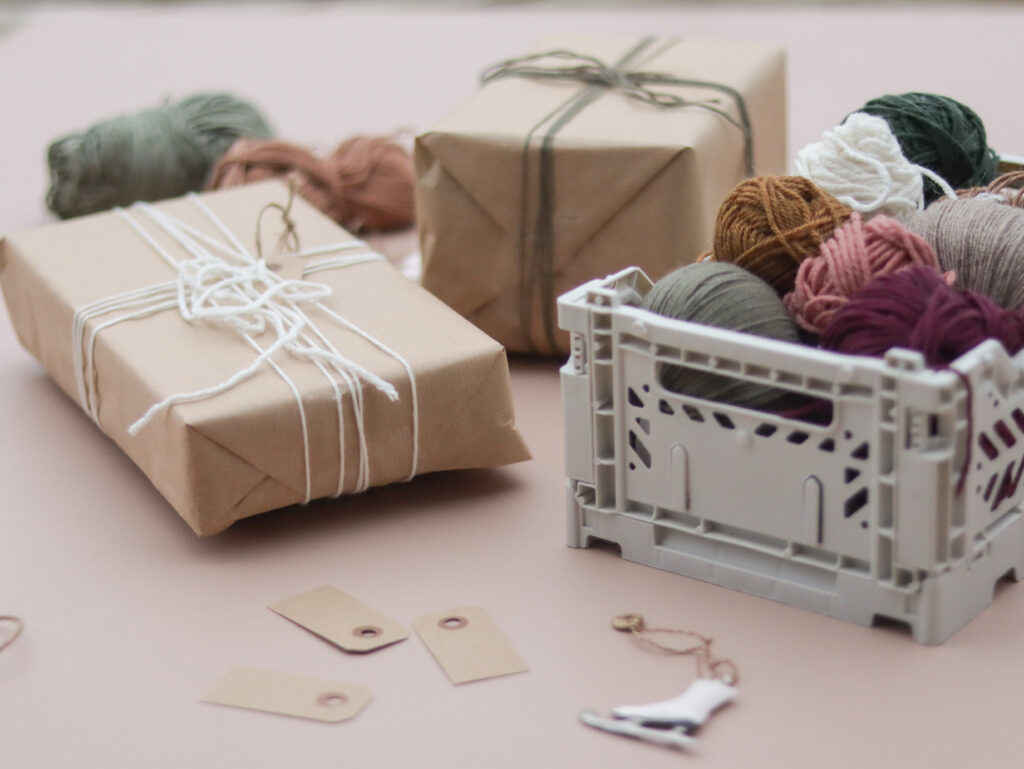 What about this lovely bow by petiteknit? It can be attached to a cord and hung, as well as as can be used as an accessory – we love an object that serves more than one purpose! You're also supporting a good cause as all the revenue from the pattern goes to charity. The pattern can be purchased here. 
Check out these gorgeous ones, made by @birgittejerstad. 
And a bow for boys. These are so nice and a great way to use up leftover yarn. If you have 8-10 grams lying around, you have enough for this bowtie! If you want to make one for an adult you can also just add a few extra stitches. In addition, by attaching it to a hair clip, it would look gorgeous with a little girl's Christmas outfit. The one in the picture is knitted by Anne Emilie! We love that you can do so much with it. Pattern can be purchased here. 
The one pictured is knitted by Anne Emilie!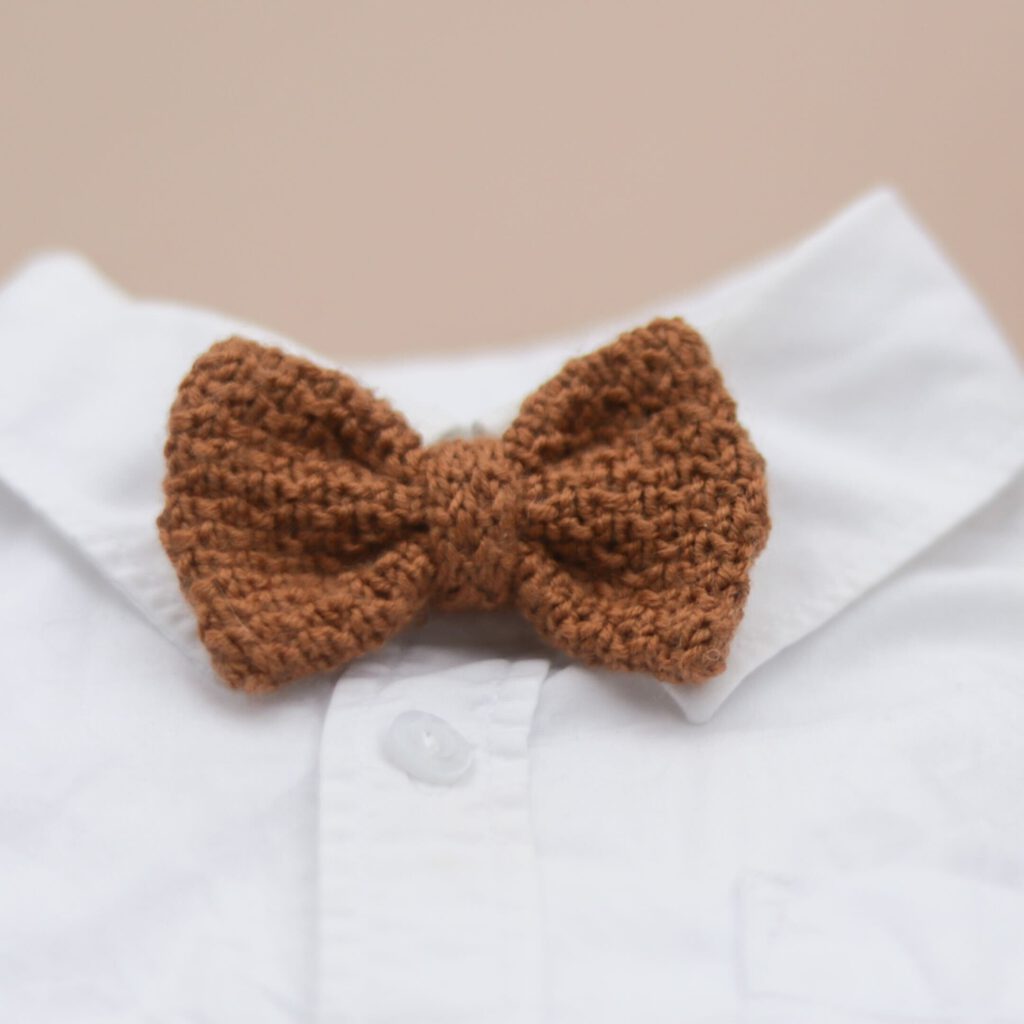 I think everyone can relate to losing hair ties or scrunchies, making them a very good gift! In addition, the accessory is small and suits perfectly as a leftover yarn project. All you need a basic hair tie, some leftover yarn and creativity. There are lots of nice and free patterns available online, such as these from sandnesgarn.
@rejehu's version of scrunchies knitted with leftover yarn, gorgeous!
Does your tree or windowsill still look a bit bare? Knit these Christmas decorations with any leftover yarn you have lying around. There is just something so cozy and stylish about knitted ornaments! @Sandnesgarn has mini Christmas stockings, candy cane and angels that can be knitted! You have time to complete them if you start now. 
Homemade embroidered christmas cards​
It's always nice with an extra greeting in the form of a card, especially during Christmas time! Update friends and family on the year that has passed. If you're feeling creative, you can make these cards yourself by using card-paper and leftover yarn. This is fun, personal and sustainable!
The idea is from @twoofwands on instagram, so cute!
We hope this gave you some last minute gift inspiration, if you're not yet done with your Christmas presents. Good luck!
And with this we wish you a Merry Christmas. Love from Anne Emilie and all of us in knit&note ♡