Now your knitting journal never runs out of pages
Why our users love our knitting app
See an overview of all your knitting projects, giving you the joy of looking back at completed creations, along with control over all the little details.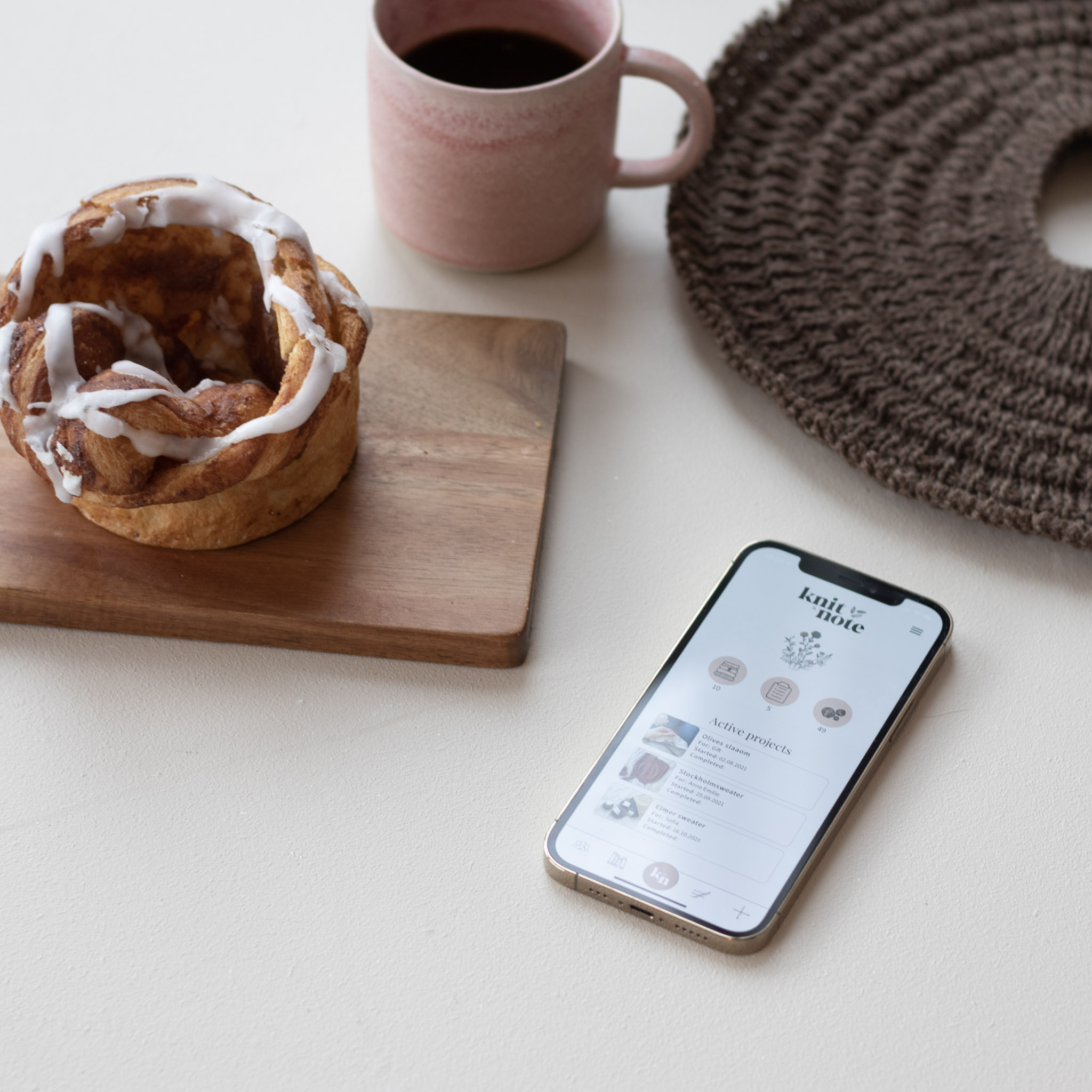 Your knitting projects at a glance
Your knitting project is always accessible with a single click from the home page. You can also see how many projects you have completed this year, how much yarn you have used and what your upcoming knitting plans are.
Easy to find and easy to use
Create beautiful knitting projects and add patterns with useful details such as gauge, yarn, and personal notes in your knitting journal. Your active project is always accessible from the home page, and you can use tools inside the project view like row counters and pattern highlighting.
Add photos to look back at your progress and remember the details for the next time you knit the same project.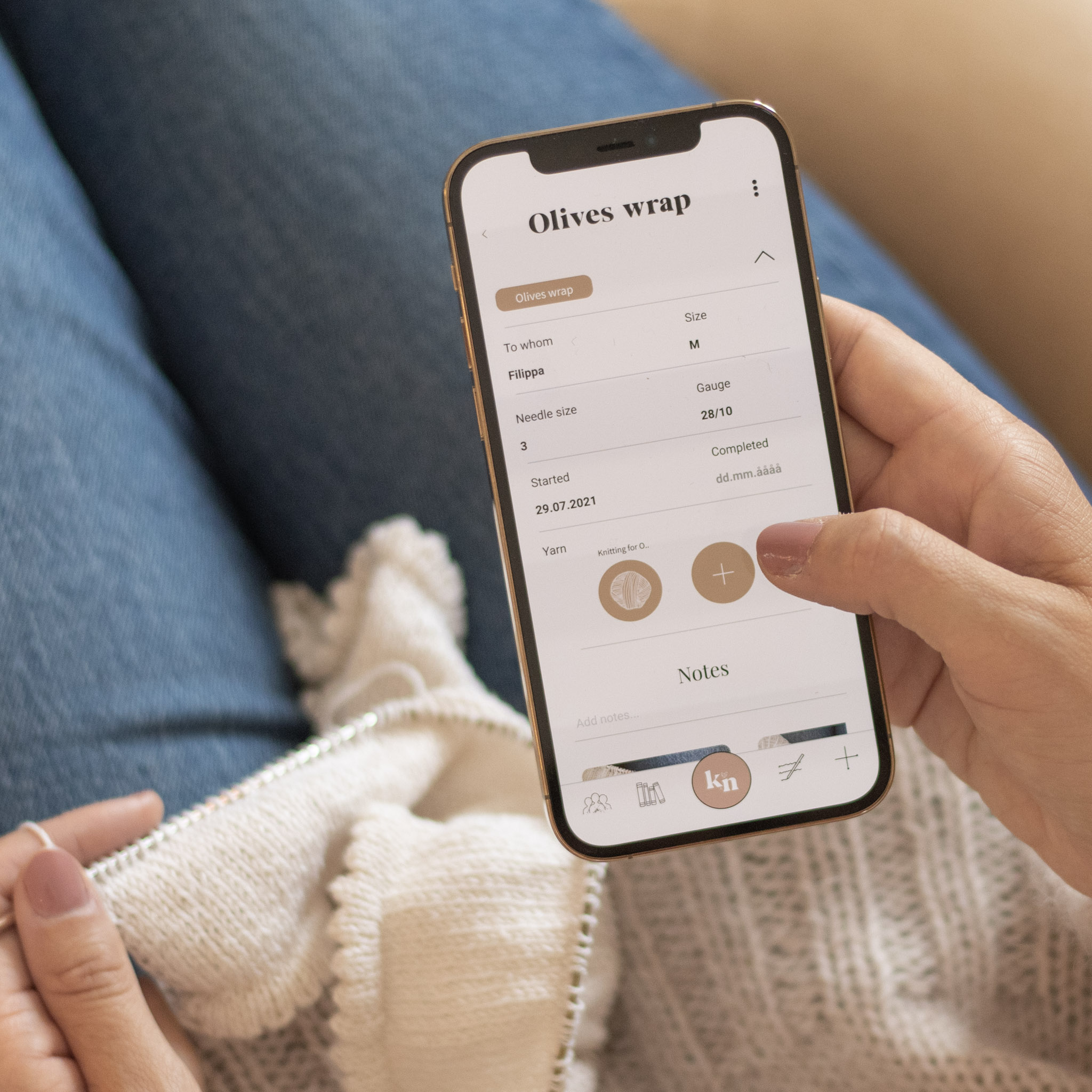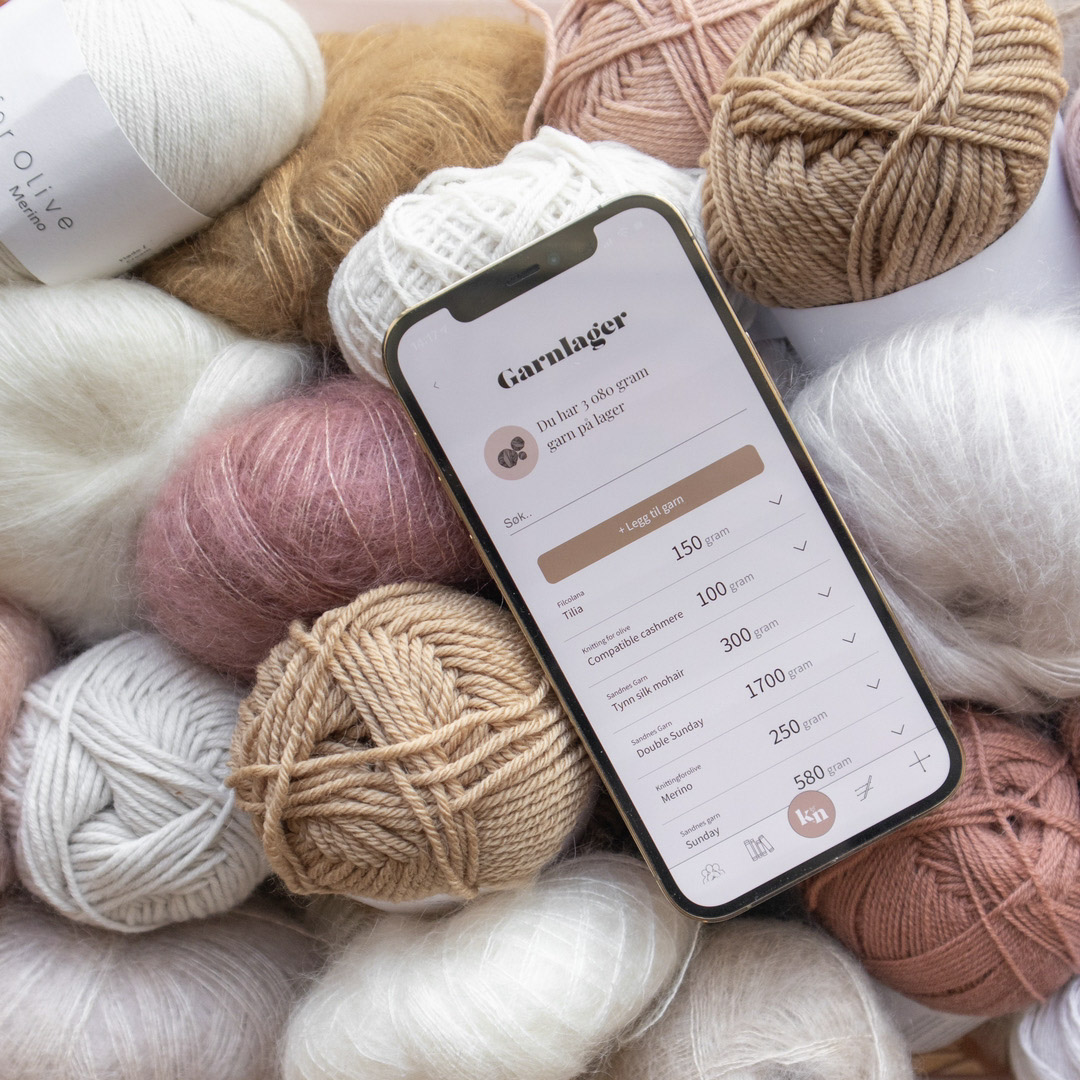 Organize your knitting patterns in one place
Use default categories made for knitting, or create your own custom categories.
You can use tags to make it easy to find different patterns. Add "boy" as a tag, and you can search across all categories to find patterns for a "boy", or you can search within a specific category. Plus, you can add several tags to each pattern.
The yarn stock allows you to add the yarn you have available for your knitting projects, and gives you a great overview of what you have. When you are creating knitting projects you can add yarn from your yarn stock, and the amount is automatically updated.
Search for yarn color, type, brand or gauge to see what yarn you have before you go out and buy your next batch.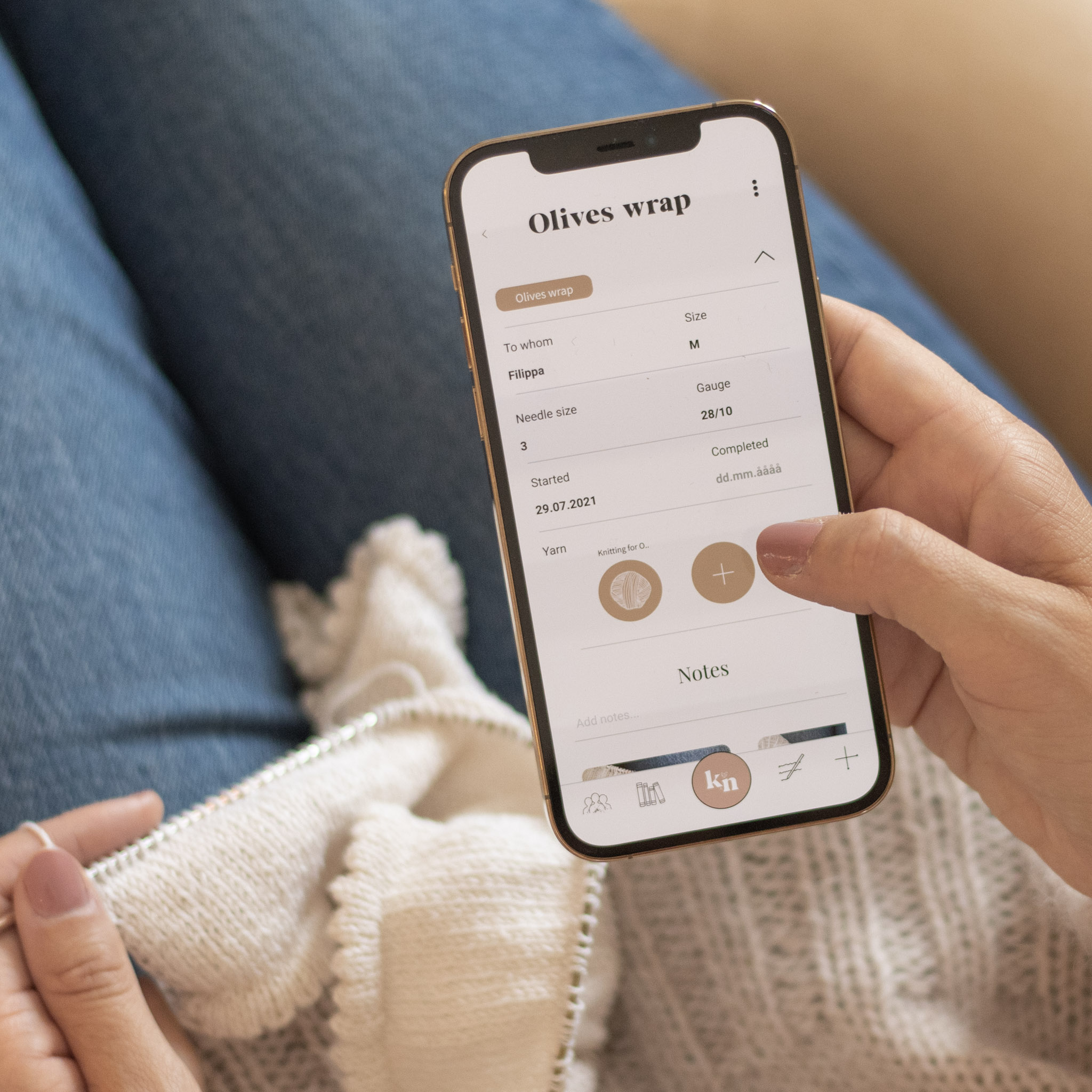 Your personal journal for knitting
In addition to all of these other features, you can also add your needle stock and create custom journals for your notes. You also have a calendar where you can see month by month what you have been knitting, and what you have completed that month.
We want to make your life easier and more joyful. Focus on the joy of knitting, while we make it easy for you to create, organize and get inspired