I think that most knitters would agree that lace isn't the best place to start with knitting. However, some knitters avoid it for years. Or even worse, others never try it at all! I have noticed a sort of aversion to lace in many knitters, as you can see in this reddit post. Here are some tips for knitting lace if you are having trouble, and some cute free lace patterns to inspire you to try lace at least once.
Why Knit Lace?
Of all the types of patterns, I find lace to be the most satisfying. First, there is the addiction of knitting the next row to see how it will make the lace look. Sometimes the individual sections might look a bit questionable, but once you finish the whole lace section you get to zoom out and see the beautiful big picture.
Tips for success
Many people say following lace patterns or chart is too confusing, or requires too much attention. Not to mention, when you do make a mistake, it can be so much harder to see where your mistake is and how you can fix it. Here are some tips that might help you to see more success in your knitting.
Mark Your Repeats
Many lace patterns have a motif with sections that repeat over and over again. With all these repeats you can get lost with where you are. By placing a stitch marker at the start of each repeat you can create landmarks for yourself, making the pattern easier to execute.
Add Lifelines
Mistakes happen. By adding lifelines you make it easier to go back a few rows to fix a mistake. It is up to you how frequently you want to add a lifeline, but every 5-10 rows, depending on your pattern, should be plenty.
Quiet Time
Distractions can make lace knitting even more challenging. Set aside some quiet, focused time when you want to work on your lace projects.
Inspiration
Here are some free patterns you can try as an introduction to lace knitting. They are all pretty small projects. That way it isn't too much of a time and effort commitment.
Little Twig: A stylish little cowl that requires only a moderate amount yarn to complete.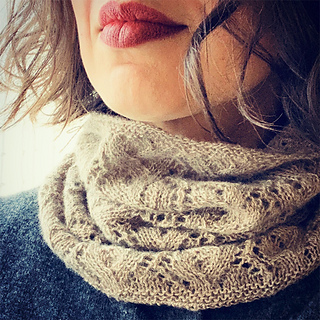 Windermere: A beautiful scarf that repeats a simple lace design.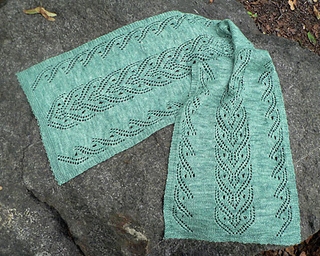 Cirrus Mitts: If you don't want too much lace, these fingerless gloves have just a little but of lace on the cuffs.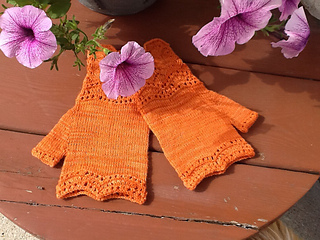 If you've never tried lace, take this as your call to give it a go. Hopefully you'll find it fun and rewarding. However, if you find it frustrating and unenjoyable, that's okay too. Lace isn't for everyone. Sometimes it is just nice to explore new things within your craft and see if there are enriching experiences you might be missing out on. Be sure to share your experiences with lace with us in the comments.