I know that I'm not the only one with a yarn stash that is way too big, and some WIPs that have been lying around for years. This time of year there are so many yarn events and sales from amazing vendors with gorgeous yarn, it can be easy to stock up on beautiful new yarn. But we can't forget about the yarn in our stashes and not to mention our scrap yarn leftover from other projects. Here are some ideas for what to do with yarn that has been hanging around your home for too long.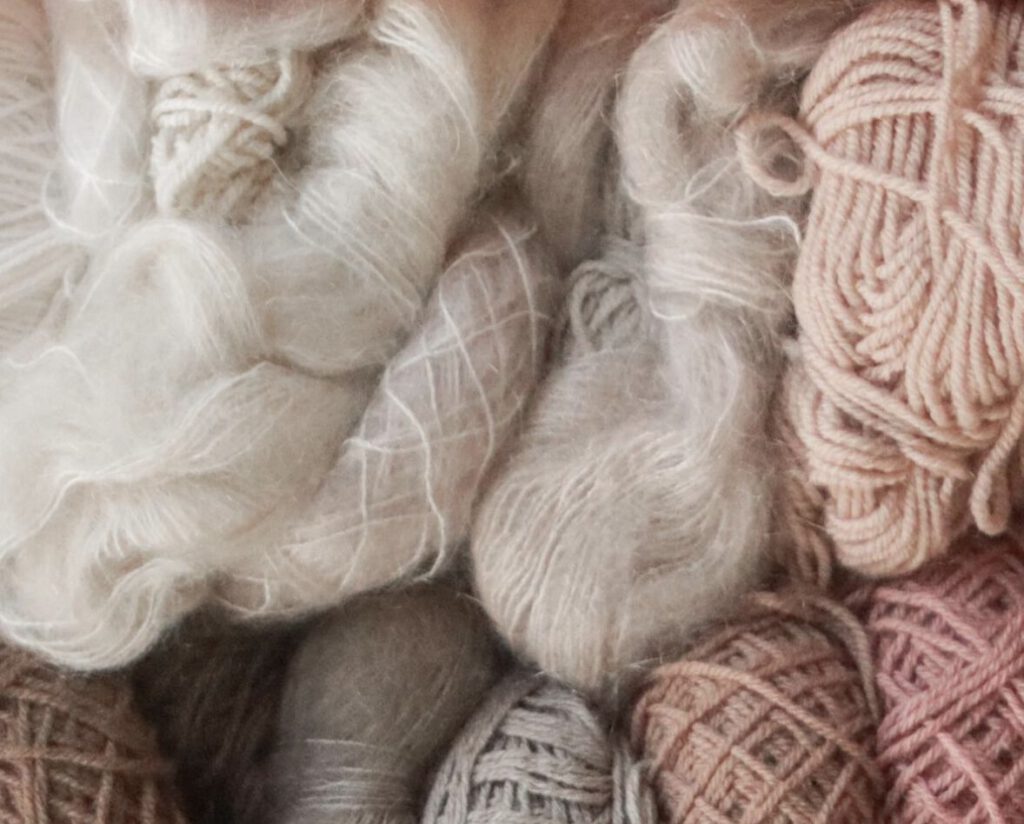 Your old yarn could be an amazing new find for your friends. Organize a meet up with your friends where you bring yarn and swap for each other's yarn. This can also be a great budget alternative to get new yarn without breaking the bank.
If your usual craft is knitting or crochet, you can try something new. There are many different ways to use yarn to create things.
Weaving is easy to learn and it is simple to get started. It is a fun way to play around with different fibres and textures to make a beautiful work of art. This is a great way to use up scraps of yarn, because you don't need to use large amounts of the same yarn to make something.
Punch needle creates a cute texture using yarn. You can create pillow covers, rugs and all kinds of decor. Because many of the patterns use different colors of yarn to create a design, it can be a great outlet for using up many bits of different colors.
If you want to make use of all the scrappy bits of yarn leftover after your projects instead of just throwing them away, then look no further than scrappy yarn patterns. Striped designs are very useful for this. The go-to option is always socks and hats. If you have enough, you can even opt for a whole striped sweater. Look out for some pattern recommendations in the coming weeks.
We hope that this gave you some inspiration to put your stash to good use before it gets too out of control from buying new yarn. Let us give you this bit of motivation to use up your yarn scraps before starting your next project with new yarn.