Hats are a crucial accessory during the colder months, and there's no denying that a knitted hat can take your winter look to the next level. Not only are they a practical accessory that keeps you warm and cozy, but they're also super stylish and versatile. Here are some reasons why a knitted hat is a must-have in your winter wardrobe:
Trendy: Knitted hats have been a fashion staple for years, and they're not going anywhere anytime soon. They come in a variety of styles and colors, so you can choose one that suits your personal taste and fashion sense.

Practical: Knitted hats are made from wool which will keep you warm. Wool is breathable and moisture-wicking, which will help regulate your body temperature and prevent overheating. Win-win! 

Versatile: Knitted hats can be worn with just about any outfit. 
There are countless knitted hat patterns to choose from, ranging from simple beanies to more complex designs. Here are a few popular patterns to get you started: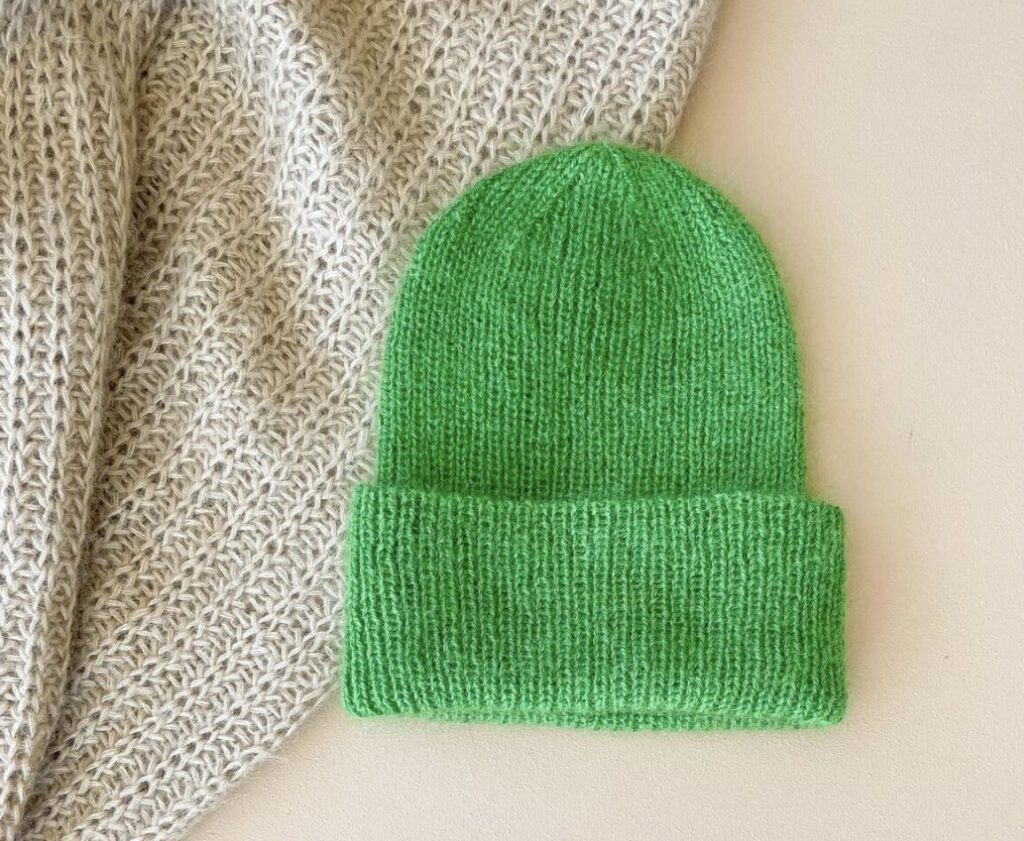 The weekend hat by PetiteKnit is a simple and stylish knitted hat that is perfect for any occasion. It's designed to be a quick and easy project, making it a great choice for knitters of all skill levels. The hat features a classic beanie shape with a folded ribbed brim, which provides extra warmth and a snug fit. The pattern includes instructions for three different sizes, so you can make one for yourself or for a loved one. The hat is knit in the round using a combination of knit and purl stitches, and the finished product is both cozy and comfortable.  
The Beanie No.3 by My Favourite Things Knitwear is a stylish and modern take on the classic knitted beanie. This pattern features a snug fit with a ribbed brim that can be worn folded up or down, depending on your preference. This beanie is a great choice for those who are looking for a simple yet stylish project that is perfect for any occasion.
The favorite beanie pattern by Strikkesoffe is a cozy and stylish knitted hat that is sure to become your go-to accessory during the colder months. Perfect for keeping you cozy on chilly days! Whether you're running errands, hiking, or just hanging out with friends, this beanie will keep you warm and stylish all winter long.
Whether you're hitting the slopes or just running errands on a chilly day, a knitted hat is a versatile addition to your winter wardrobe. With so many colors, patterns, and designs to choose from, you're bound to find a knitted hat that matches your personal style. With a little bit of yarn and some knitting needles, you can create a cozy accessory that you'll wear for years to come.