Knitting is a great hobby shared by many people, making it a great way to meet like-minded people and make friends. However, that's not what I'm talking about in this post. What I mean is MAKING new friends.
If you get tired of creating the same old shapes: sweaters, socks, hats, scarves. Take some inspiration and try something new! There are lots of ways that you can make stuffed animals by hand like sewing, felting, knitting and crocheting. We'll be covering some elements of making knit and crocheted stuffed animal friends in this post.
Stuffed animals come in all shapes and sizes. From the small and very popular amigurumi to big huggable friends. The types of shapes used for stuffed animals can be a bit different than your usual projects. You end up making a lot circles and ovals, for heads and bodies, and long thin cylinders for arms, legs and tails. To achieve these you need to shape the fabric using stitch increases and decreases. So, you'll be doing a lot of M1R, M1L, K2tog, and SSK (make one right and left; knit two together; and slip, slip, knit). You might also be working very few stitches in the round to create those limbs and tails, which is a great way to practice your DPN or magic loop skills.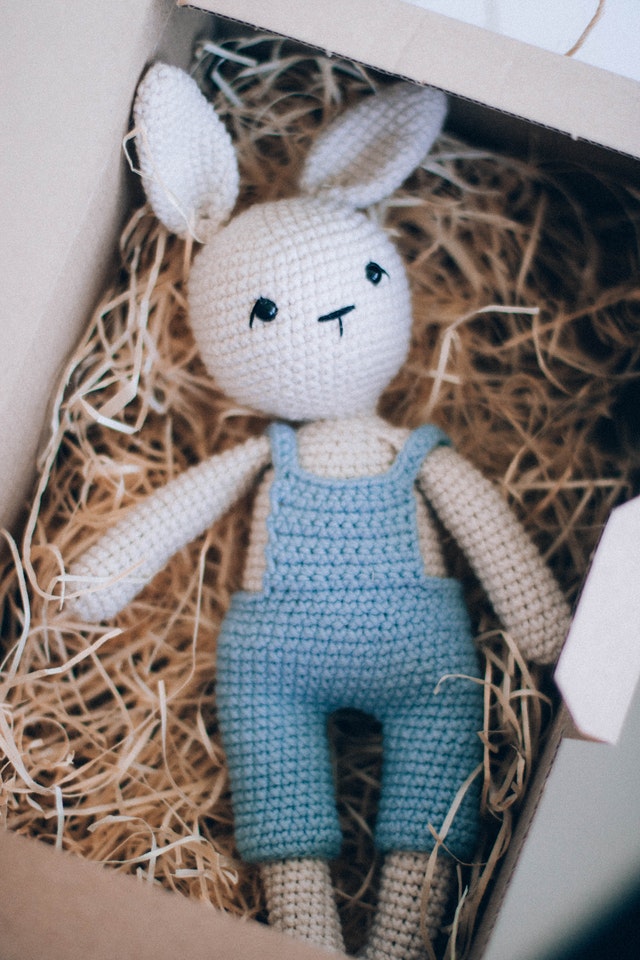 A really fun thing about making stuffed animals, is that you aren't just doing one craft. It also involves other materials and techniques you might not have done before. You will knit or crochet the basic shapes, but then you might have to sew the different parts together. You'll likely also have to use stuffing to give your friend that 3D, huggable shape. You will also have to define their facial features. Often that is done with embroidery, or sewing or gluing on eyes and a mouth.
If you need pattern ideas, there are so many available on Ravelry, check out these amigurumi kits or just do a quick search on Instagram for inspiration.
Stuffed animals are fun to make, and they are great as decorations for your home, gifts for others, or as a donation to your local children's hospital. If you've been getting bored of your usual projects, give making a new friend a try.