A trend that I have been wanting to try out more is marled knitting. This multi-strand knitting technique is a simple way to add a little something special to your project.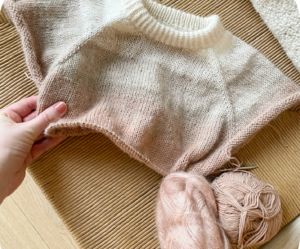 Marled knitting or marled yarn is when you knit with multiple strands of yarn together, typically of different colors or textures. Although you can purchase yarn that is already marled with two strands of different colors wound together, it is more fun to come up with your own combinations.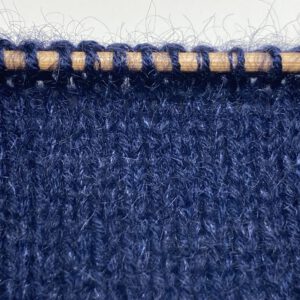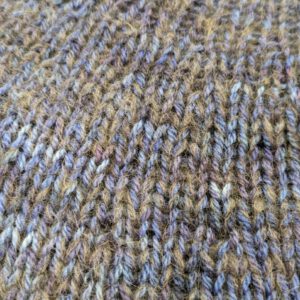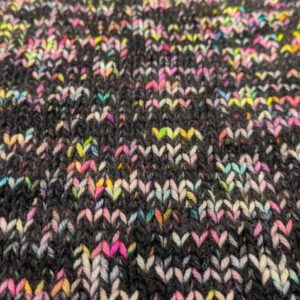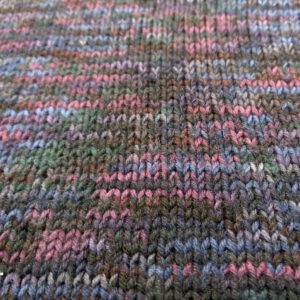 Using two contrasting colors of yarn creates a fun speckly fabric. You can also using similar but slightly different colors to give the color of the fabric some depth. Holding mohair with wool makes a warm garment with a fuzzy looking halo. Although these combinations all mention two strands, you don't have to stop at two. The sky's the limit when it comes to combining yarns. You can create an endless palette of fabrics for your projects.
Some patterns are already written to use multiple strands of yarn. Many sweaters by popular designers like PetiteKnit recommend using a strand of wool together with a strand of mohair in a similar color to create a halo effect on the garment. Other patterns may also call for holding one type of yarn double (so two strands of the same yarn). 
Instead of just following the pattern directly, you can also use marled knitting to create combinations of your own. This can allow you to express your own style by using color combinations that you enjoy. You can also use a strand of fuzzy yarn to add a little bit of extra texture to an item you are making.
If you do want to try multi-strand knitting on a pattern that doesn't explicitly call for it, just make sure that the weights of the yarns you are using match what the pattern needs, or do a swatch so that your gauge matches the pattern requirements. It is also important to note that not all yarns will mesh well together. Some combinations will make a really nice fabric and others might not turn out as well. A swatch will also help you see if the yarns are a good match.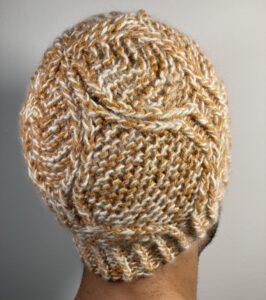 Another great use for marled knitting is that you can combine different yarns to use up yarns in your stash that you haven't been able to find a project for. This can have fun results and you can make room in your stash for more yarn.
Marled knitting is a fun way to play with the colors and textures of your yarn. Choose your favourite combinations and create a garment that is uniquely you! Do you often use marled knitting in your projects? Share your favourite combinations with us by tagging us on instagram.