When I finish a project, I usually don't take much care with the leftover yarn. Typically it just gets tossed into a pile with the rest of my yarn scraps. Recently, I thought I would try out some scrap storage solutions to keep my yarn scraps organized. That way it will be easier for me to use it for scrappy projects. I know I'm probably not alone, so hopefully you will learn something new as I take you on this journey with me.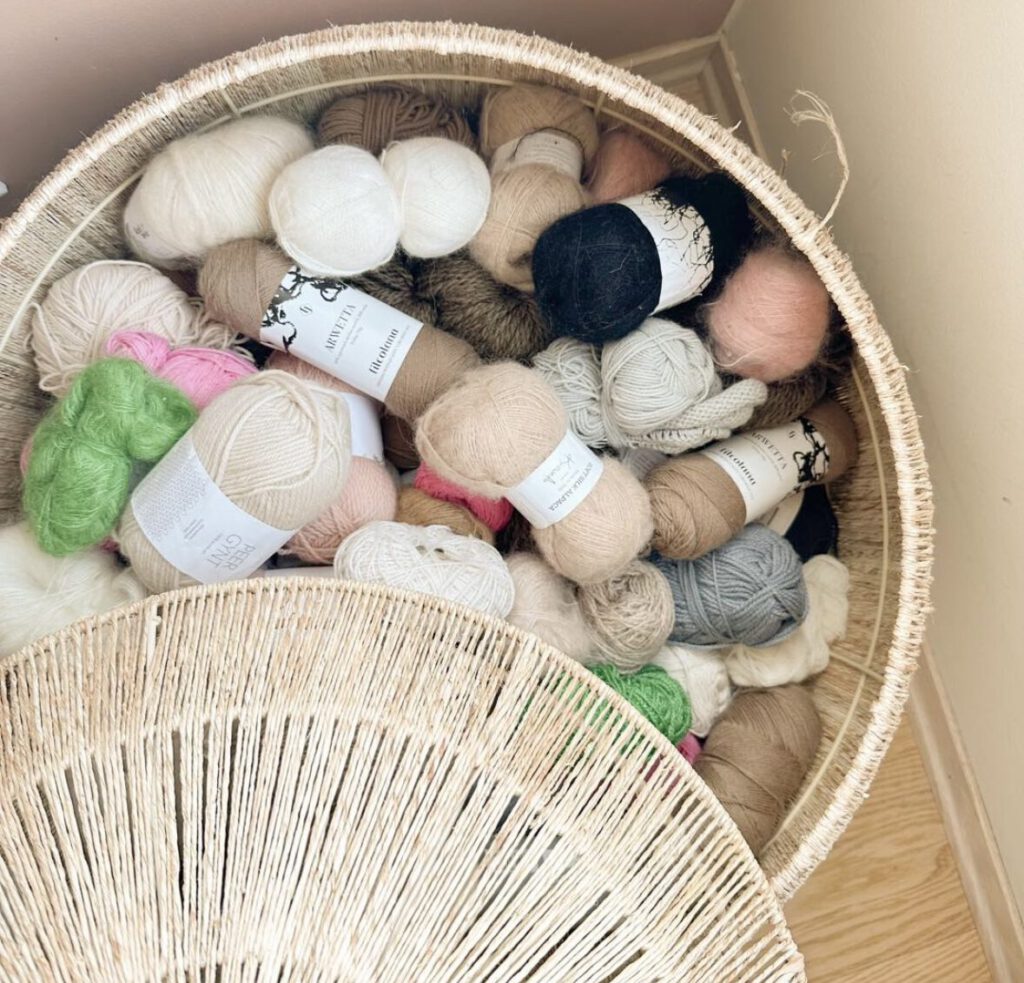 I had a few ideas of storage methods that I wanted to try for this project. I love the way that embroidery floss looks when it is wrapped up on those little cards, so I wanted to try something similar for yarn. I also thought that it might be easy to store yarn wrapped around those yarn winding sticks, called nostepinne, instead of just winding them and taking them off. There is also the option of just rewinding yarn into cakes, if you have enough yarn left from your project. These are the three options that I tried for my clean-up project.
I had a bunch of smaller scrap pieces left over from some crochet projects I did earlier this year. These were too small to try rolling into a cake, so I thought they were a perfect candidate for wrapping on the cards. I opted for larger 'ribbon storage' cards and these were perfect for the amount of yarn that I was dealing with. It was very therapeutic to wrap these up, and I think they look so cute and tidy.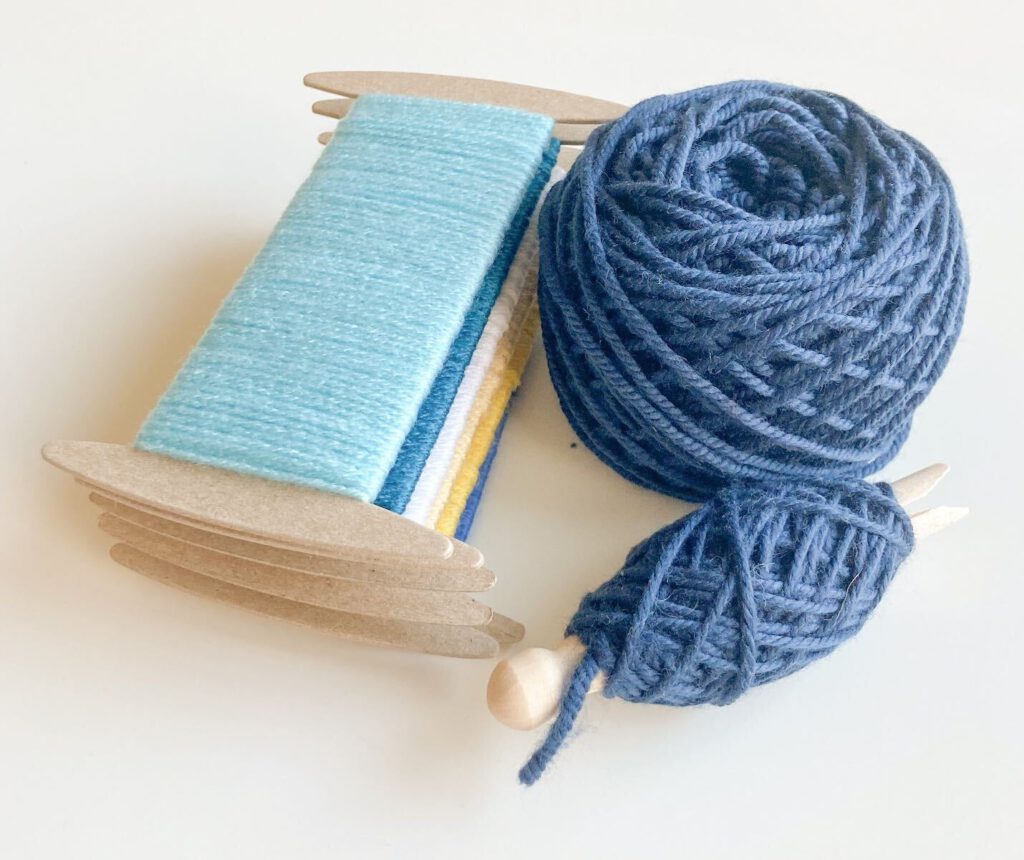 I found some inexpensive yarn winding sticks that were not quite exactly like the nostepinne that I had seen, but that might be perfect for storing the yarn on. This was probably my least favorite method. I really didn't feel like I was getting the hang of winding the yarn onto the stick, and the end result looked a bit messy. In the future I might try winding it with a more proper nostepinne technique, and remove it from the stick when I'm done.
For the yarns that I had a substantial amount left over, I simply rewound them into little cakes using my yarn winder. This was a pretty easy process. I thought I might have trouble with tangles, but it went very smoothly. It was definitely the easiest method that I tried, and is especially good if you have a lot of yarn left over after a project.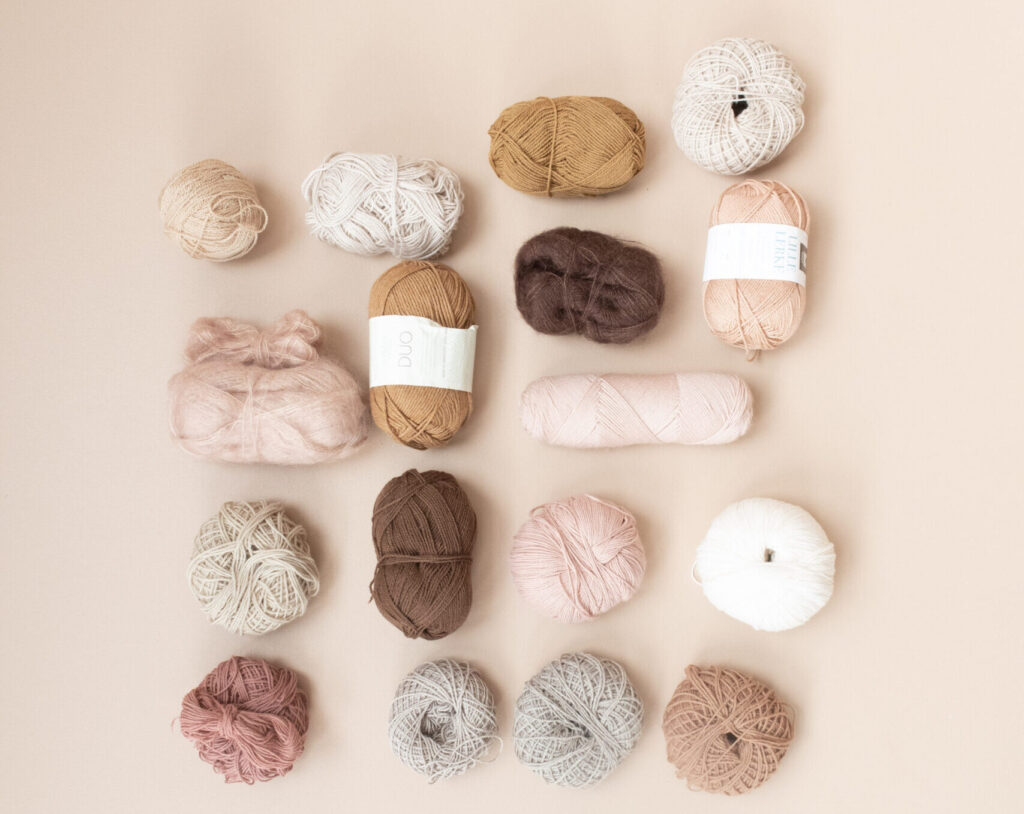 I had a lot of fun experimenting with some new ideas for storing my yarn leftovers. My favorite method was wrapping yarn onto those cute little cards. In the future I would also like to try simply handwinding yarn as well. What methods do you use for storing your yarn scraps? We'd love to get some more inspiration from you.