Each fall, fibre artists flock to New York for the New York Sheep and Wool Festival, aka Rhinebeck. The event features livestock, vendors, food, classes and more. You can learn about different types of sheep, goats, alpacas and more. The vendors sell handmade goods and yarn, as well as a variety of fibre arts tools like spinning wheels, yarn bowls, pattern books and more. It is a wonderful experience to be surrounded by others with the same passion for yarn and fibre crafts.
I got up on Saturday to make my way north from the city to Rhinebeck. Unfortunately, the rainy weather we've been having in New York caused a landslide over the train tracks and my train got cancelled. But fibre enthusiasts can't be stopped. I joined together with some other travelers and got an Uber to make our way to Rhinebeck. After a two and half hour drive, we arrived at our destination.
The surroundings at the Duchess County Fairgrounds are beautiful. Even in the rain, it was lovely to see the autumn foliage all around. The festival is a bit spread out so there is a lot of walking to be done, in and outdoors. The rain made some areas a bit mucky, so I was glad to have worn my rain boots.
It was so fun to see so many different animals. Fibre artists might forget where the yarn we work with comes from, but it was so nice to see the faces behind our fibres. There were many different kinds of sheep, as well as goats, alpacas, and llamas.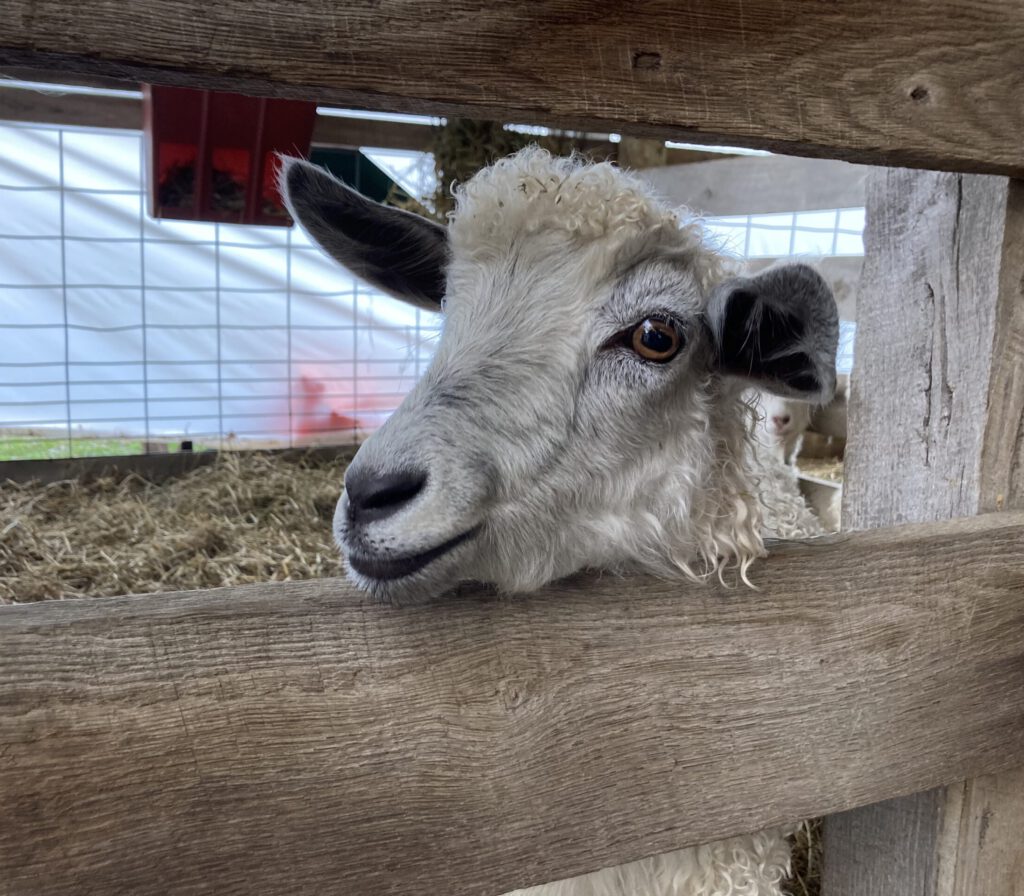 Vendors come from all around to sell their yarns here. There were so many, it was a bit overwhelming. However, it is a great opportunity to find some great yarns from local farms that wouldn't be available at just any yarn shop.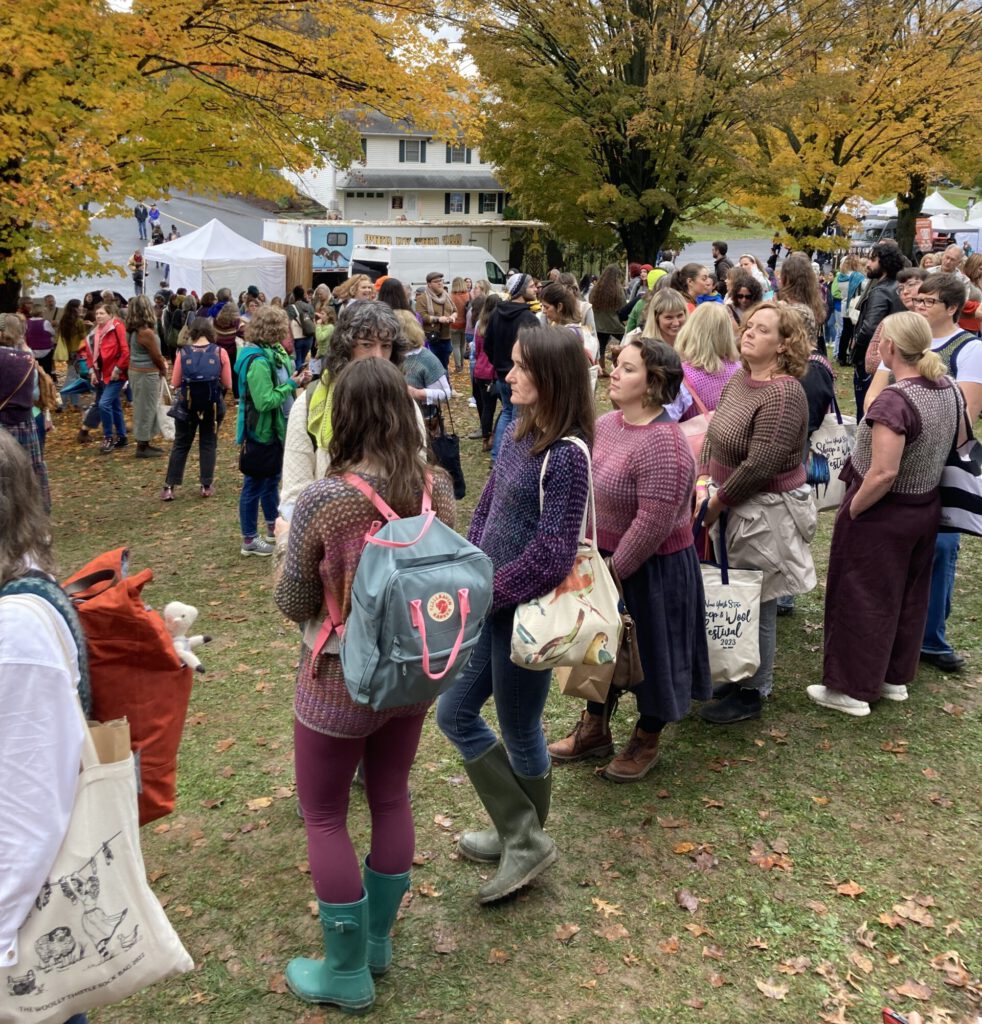 It is a tradition for knitters to make a sweater to wear to Rhinebeck. Often, groups of friends will make the same sweater in different colorways and wear them together at the festival. This year, I saw many makers showing off their Tessellated Pullovers (and vests) by the designer Andrea Mowry. Andrea even dropped by the festival, giving knitters a chance to meet her and take pictures together with their sweaters.
Even though this year was a little bit more challenging with the weather and the travel delays, it was still such a fun experience. Seeing farmers, vendors and crafters come together to celebrate their passion for fibre is so heartwarming. It makes me grateful to be part of such a great community of creators worldwide.