Get ready for a summer filled with stylish crochet goods that combine fashion and comfort seamlessly. The crochet trend is here to rescue you from the struggle of staying cool and trendy during hot weather. Inspired by the 70s, this modern take on handcrafted designs brings versatility suitable for beach outings and city adventures. Lightweight fabrics like linen have already gained popularity, but cotton also guarantees a cool summer look. Effortless style is the key, and crochet offers a range of woven bags, slinky tanks, sweaters, and hats to help you achieve that. While both high-end designers and mainstream retailers contribute to the trend, there's something undeniably appealing about making your own crochet creations. That's why we've gathered some of our favorite crochet patterns and designs in this blogpost:
Hats come in various shapes and sizes, but this summer, we're particularly loving the bucket hat. You might think they're unnecessary and too warm for this time of year, but we believe they're a necessity for protecting your face, neck, and shoulders from the strong summer sun. They have become a wardrobe staple this season, and we can't wait to see you create and rock your very own crochet bucket hat. This is Anne Emilie's gorgeous lind solhatt from rauma garn.
A lightweight summer bag is a must-have. While we strive for style, it's also important to have a bag that can hold more than just your wallet and phone, especially if you're going to the beach. That's where crochet bags come in handy. With their lightweight and airy feel, yet structured and sturdy design, they are the perfect accessory for this summer season.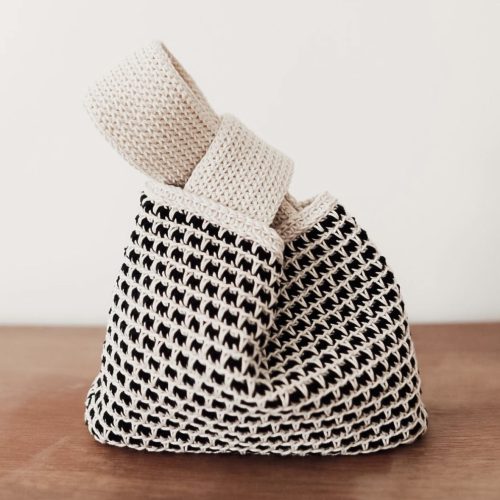 We're obsessed with this crochet beach bag by strikkerlittmye. It comes in two sizes so you can choose the one that suits you better. 
Crochet tops are an absolute must-have this summer. They can be styled in various ways, including layering a smaller tank underneath a cardigan, shirt, or sweater. The possibilities are endless when it comes to creating chic summer outfits with crochet tops.
We love the ayala top by @mati_denmark. It's a true embodiment of summer fashion, and we highly recommend giving it a try!
Are you guys loving this trend as much as we are? If so, tag us on instagram and show us your creations!