As we're in the darkest winter months and the temperatures continue to drop, knitting your own sweater is a creative and trendy way to stay warm. We've chosen five simple patterns to give you the freedom to make it your own. Choose the yarn that suits you, whether that be bold colours or more neutral tones. With these knitting patterns and a little imagination, your dream sweater is within reach!
These patterns can be enjoyed by experienced knitters and beginners alike, for those who are looking to learn how to knit. If you try any of these, please tag us on Instagram @knitandnote so we can see your wonderful creations. 
1. NORTH SWEATER – HIPKNITSHOP
The hipknitshop's North Sweater is a wardrobe staple, it's broad and high turtleneck is perfect for the colder months. Combining wool and mohair is the perfect ideal combination for heat and aesthetic – winter walks have never looked so chic! Its loose fit also allows for layering, which is a great cold weather hack. The knitting pattern comes in both a full length and cropped sweater, so the choice is yours. The hipknitshop have used grey and blue yarn but the colour options and yarn types are endless. If this sounds like something for you, click here to purchase their North Sweater Pattern.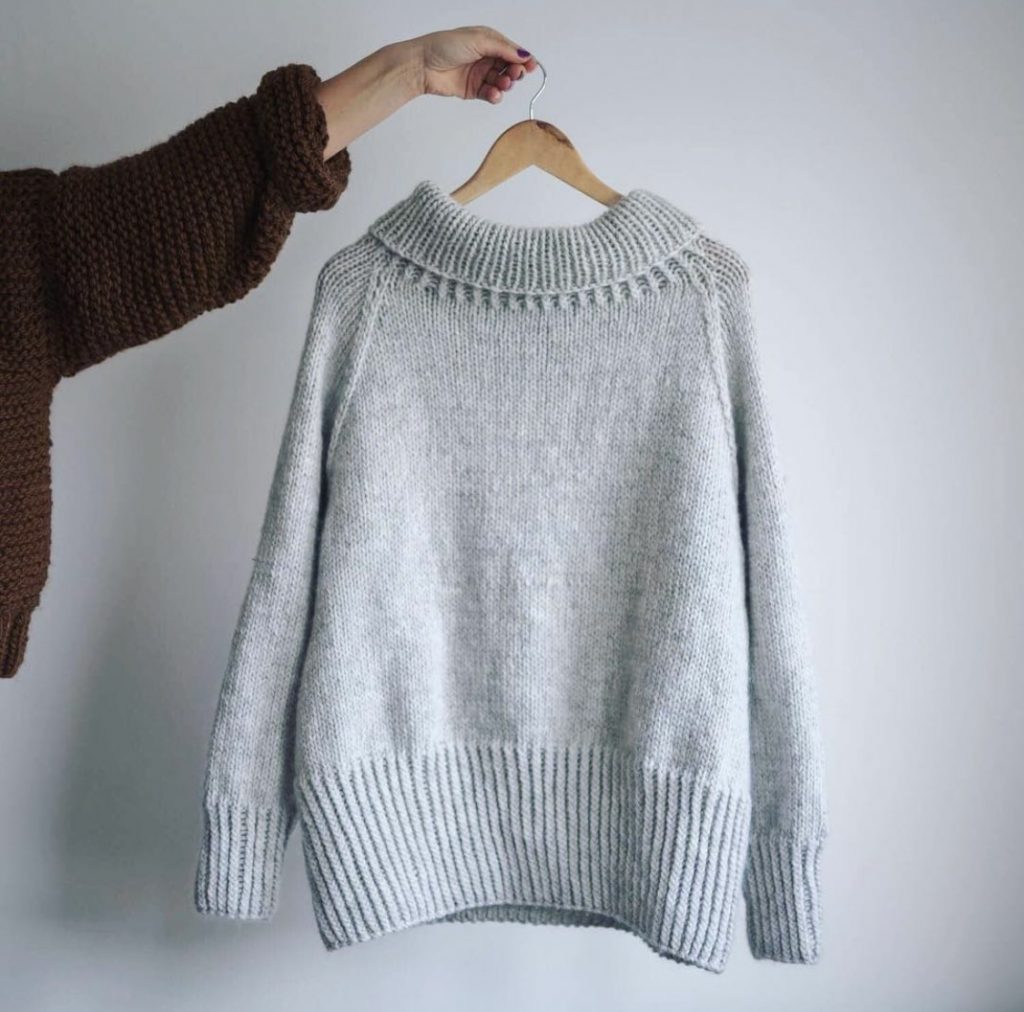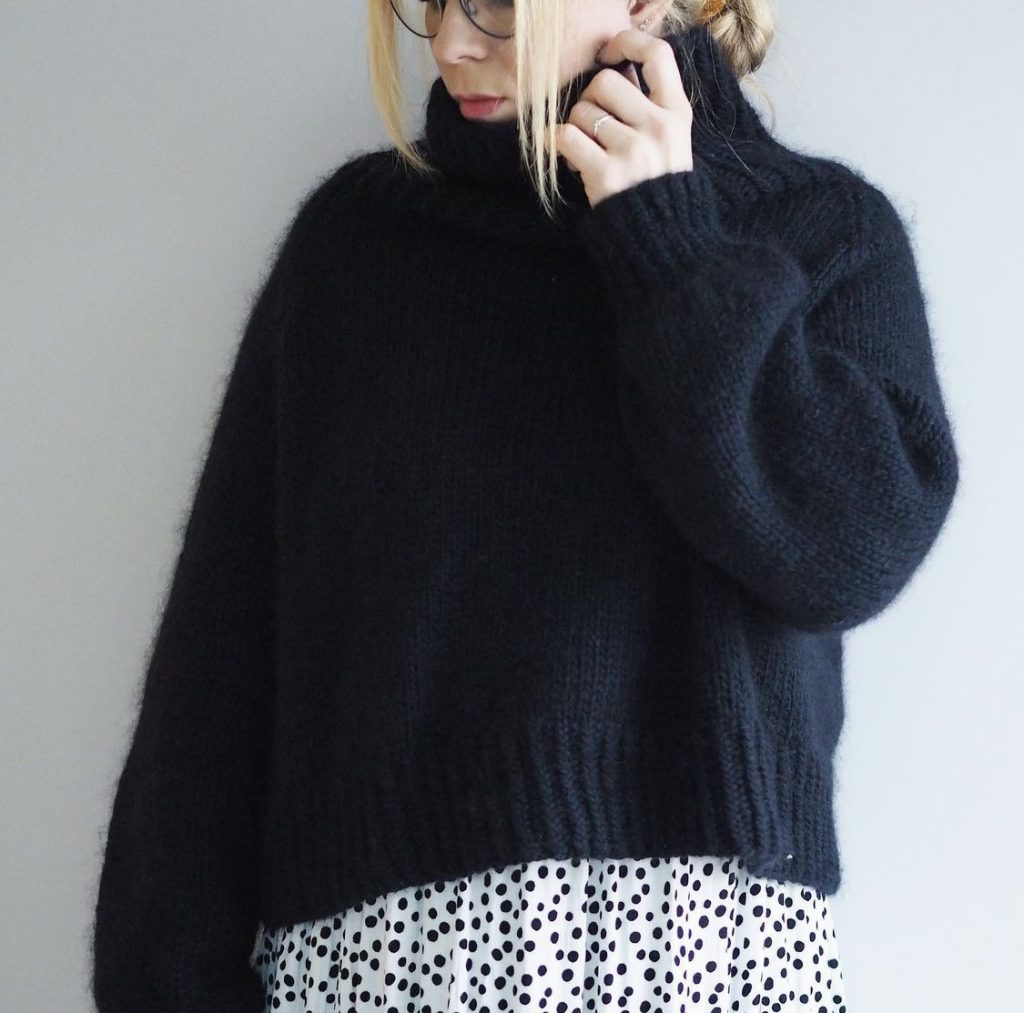 2. LOUISIANA SWEATER – PETITEKNIT
Petiteknit have done it once again with their Louisiana sweater. It's unique neck, in contrast to the North Sweater, is folded and knitted together to create a thicker yet not so wide neck. It is not cropped, however a bit shorter which allows for a feminine appearance. Petiteknit have used alpaca wool yarn, a natural fibre made from the fleece on the alpaca – this yarn is super soft, warm and comfortable. This is perfect for beginners looking for a project within their reach. If you are looking to get knitting and want the perfect fashionable Scandinavian sweater, click here to purchase the pattern for the Louisiana sweater.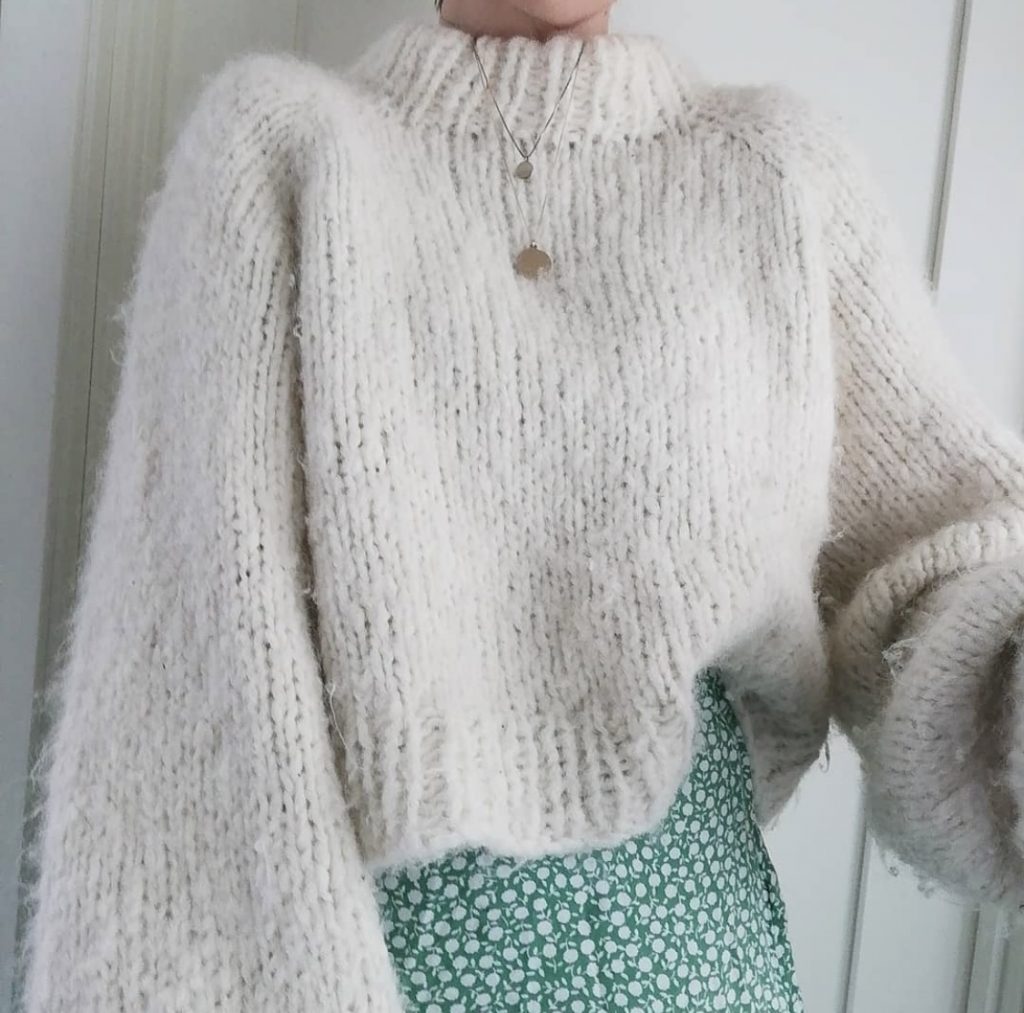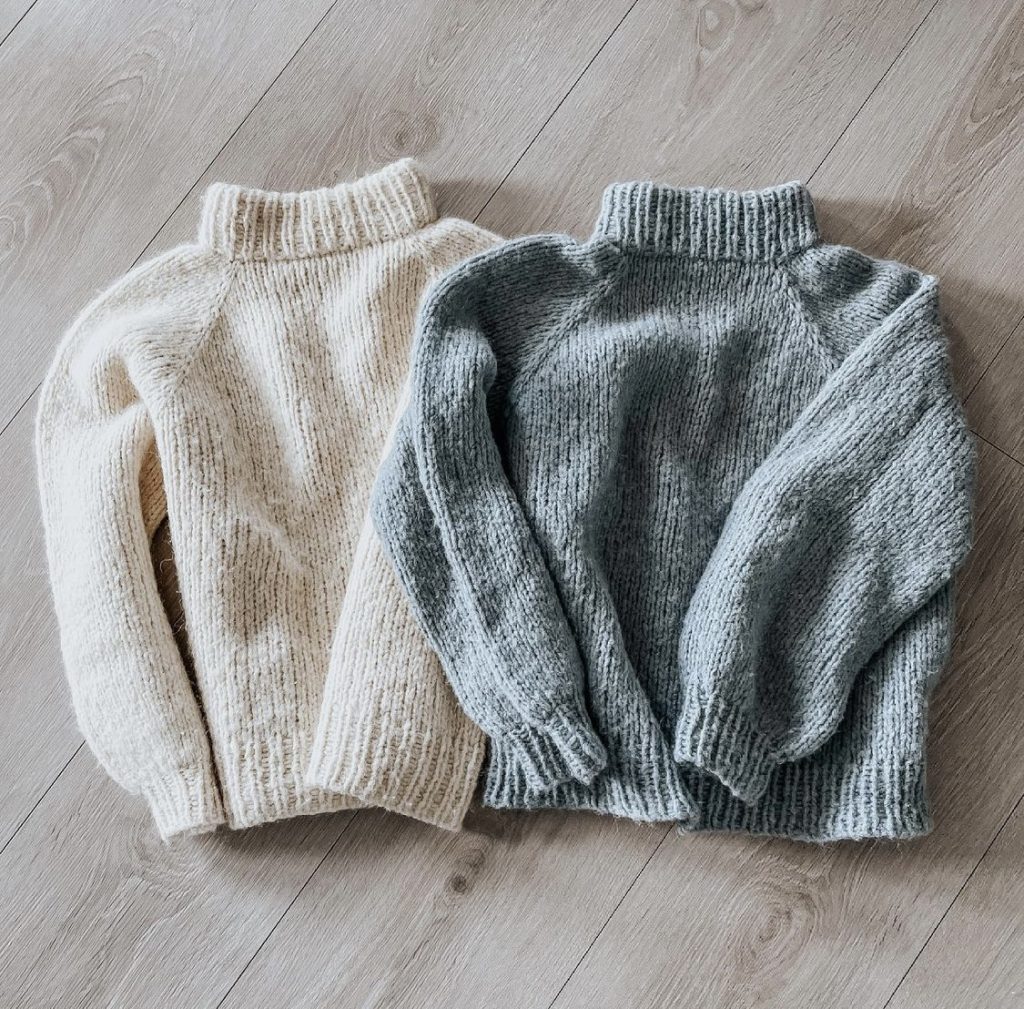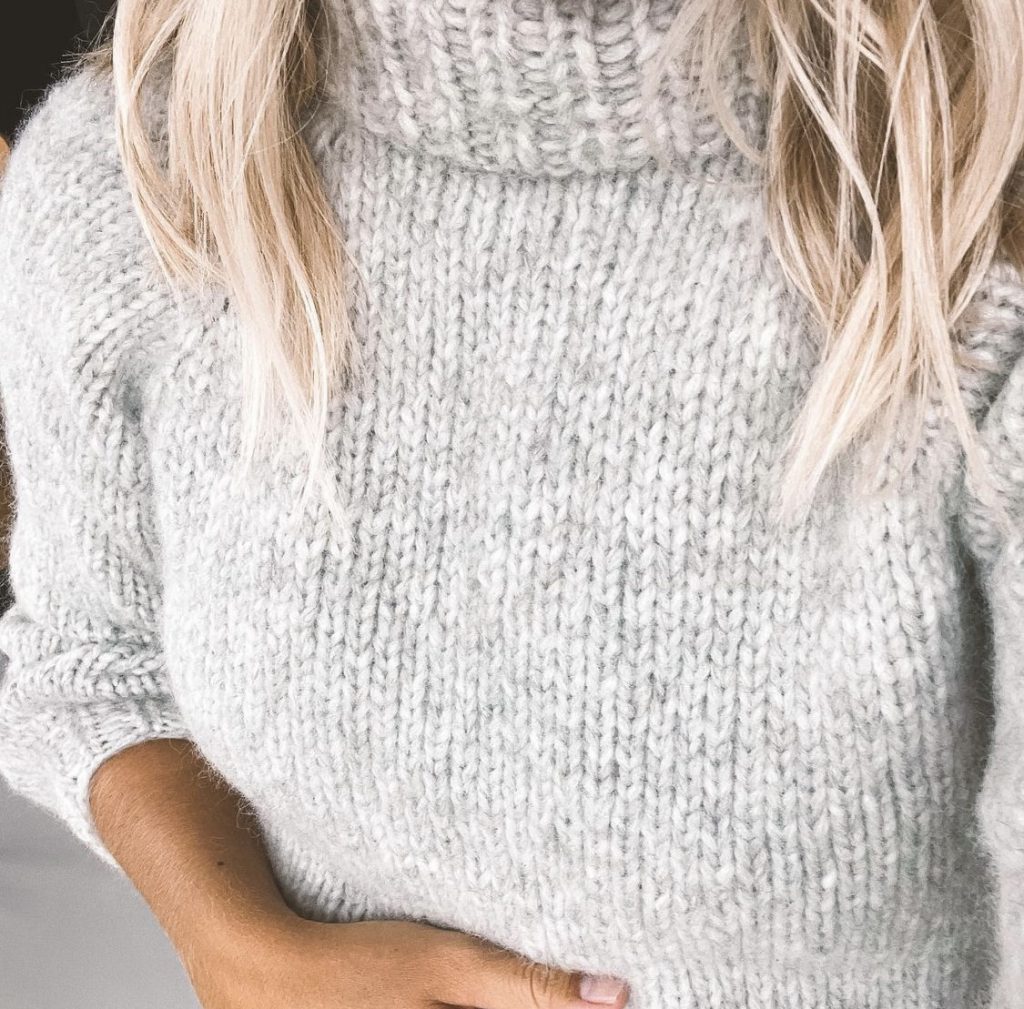 3. SWEATER NO.9 – MY FAVOURITE THINGS KNITWEAR
My favourite things knitwear's sweater no.9 is definitely a fan favourite! It's classic heavy knit with a turtleneck allows for the perfect autum/winter sweater. Although it has a thick and relaxed fit, it is still an incredibly flattering sweater that suits every shape and size. You have the option to knit it in a regular or cropped length, currently very much in style. It is knitted with a combination of merino and mohair yarn, perfect for a more casual and cozy sweater. Another simple pattern which is great for beginners, this can be found here.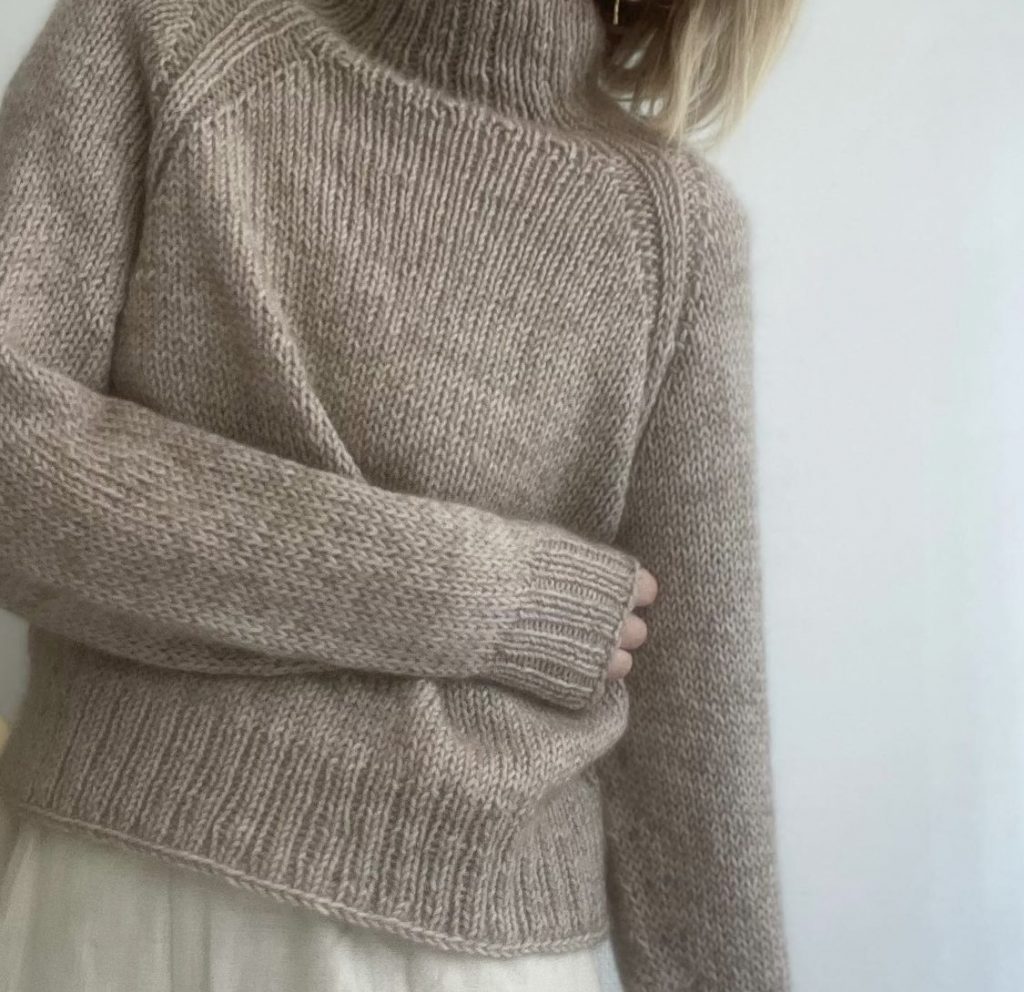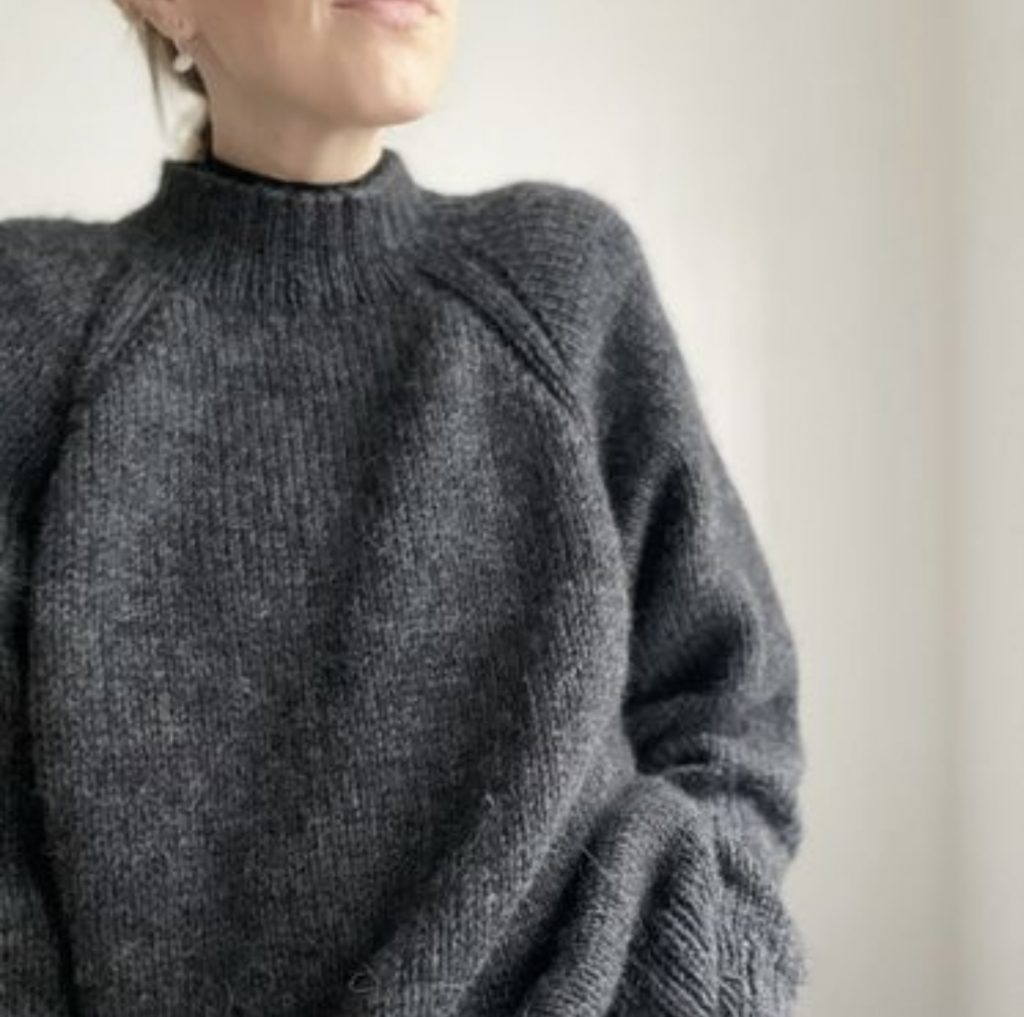 4. VERSATILE SWEATER – GREGORIA FIBRES
Gregoria Fibre's versatile sweater is knitted with a chunky weight yarn, as well as mohair yarn creating a heavy knit sweater. It features a higher neck, although not fully a turtleneck – but enough to keep you covered and warm. The sweater is seamless, knitted from the top down with slightly cropped sleeves – perfect if you're looking to show off your stacked bracelets or watch. The sweater features a split hem and slightly longer back for a loose and casual fit. We love it's boxy fit, oversized look, that is currently in fashion and perfect for layering. if this sounds like something for you, check out Gregoria Fibres here. 
5. IT'S NOT A SWEATSHIRT – KNITTING FOR OLIVE
Knitting for Olive's "It's not a sweatshirt" is the perfect thinner basic for your winter wardrobe for those who overheat in thick, heavy knitted sweaters. Similarly, to the Louisiana sweater, the neck is ribbed and folded to create a thicker neckline, although it is a mock neck not a turtleneck. Two delicate yarns, merino and mohair, are used to develop a lightweight and soft sweater – perfect for layering. Its light knit allows for a flattering and feminine fit. You can use your imagination to mix and match yarn types and colours to make it your very own – the options are never-ending. Visit their website to purchase this gorgeous pattern.
@by.akf_ it's not a sweatshirt is our absolute favourite! The perfect wardrobe staple.
We hope you enjoy making and wearing your very own sweater! Don't forget to log your yarn, progress, patterns and knitting needles on your knit&note app. Again, feel free to share your results with us! Check back in next week for more knitting inspiration.