Last month the Knit&Note team got to attend Vogue Knitting Live in New York. It was a fantastic event with loads of amazing vendors. When I go to a big crafting event where people typically buy loads of yarn, it always makes me wonder: which comes first, the yarn or the pattern. 
What I mean by that is, do people:
purchase yarn to match a particular pattern that they have in mind, or
buy the yarn for the sake of the qualities of the yarn itself, and find a pattern to use later.
Personally, I tend to lean more towards the first option. I buy with an exact pattern in mind. Typically, I try to make sure that the yarn is a suitable weight and fibre for that specific pattern. I always have such a long list of patterns that I can't wait to make. That makes me feel like I owe it to my list to make sure that I can use my new yarn to make one of those items.
As for the second option. I would have a hard time buying large quantities of yarn for an unknown project. Although I see people happily doing this all the time. Maybe I'm too much of a planner to live so spontaneously. However, I have been known to buy a single skein of a particularly beautiful yarn that I just can't resist. That way I can always knit it up into a pair of socks, a hat, or a small scarf.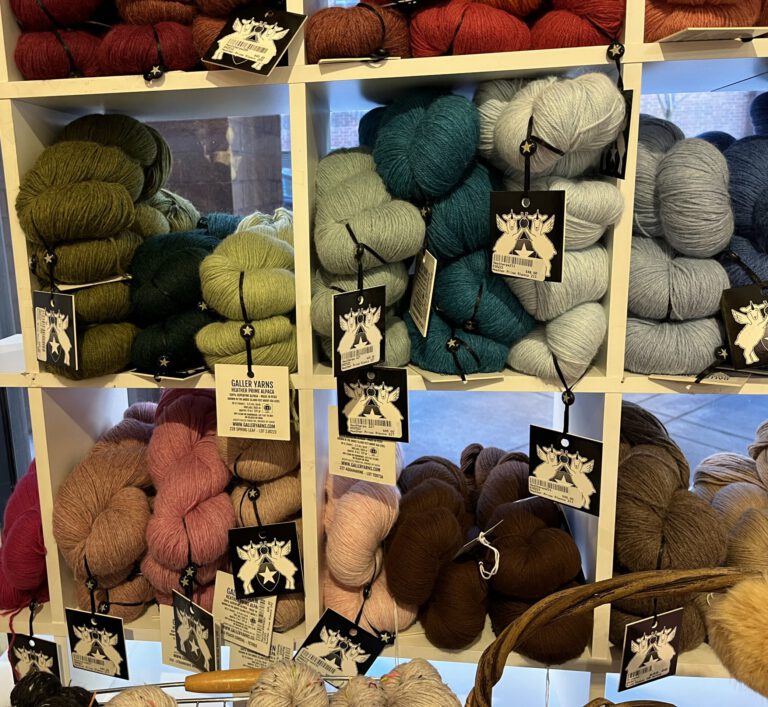 Which type of yarn shopper are you: a pattern planner or a spontaneous yarn purchaser?