Your personal knitting universe
"After I started with knitandnote every single project has notes and photos. I have full overview of ongoing projects, yarn- and needle stock. The app is under constant development and the developers are really good at asking and listnening to what the users want! I would reccommend this app in every way!"
"The most complete app for any knitter"
Read more reviews and learn more about knit&note below
Try the premium version free for 30 days. Then decide if you want to continue with premium or use our free basic version.
Gather
Patterns, projects, yarns, needles and your journal all in one place
Find
Your patterns are easily available with custom categories and tags
Create
Projects with notes, pictures and all the details you need.
Enjoy
Look back at all the beautiful creations you have made
Our Customers Are Saying?
I love this app! It gives you such a good overview and is easy to use with fantastic functions. After using it for a week I didn't know how I could manage without it.
Hilde
33
The most complete app for any knitter.
Beate
26
This is the app I have been missing! It has all the functionality I need in an app with yarn stock, needle stock and a great overview of all my projects. Forget notebooks. With this app you get everything in one place. 10/10 from me!
Tine
31
I just love knitandnote. It's superasy to use, and everything is straight forward. You don't need any special knowledge to use it. It's an app for everybody!
Hege
30
I have always been a pen- and papir person, and tried to keep track of yarn stock and projects in my journals. But when knitandnote came I quickly realized how genious it is to have it all gathered in one app, and have it available on the phone. I'll never go back to pen and paper!
Kristin
30
After I started with knitandnote every single project has notes and photos. I have full overview of ongoing projects, yarn- and needle stock. The app is under constant development and the developers are really good at asking and listnening to what the users want! I would reccommend this app in every way!
Sofie
24
This is an amazing tool. And it's not only for those who are knitting everyday, this is a great tool for me whom knitting in periods. I have full control of what I'm working on, where my patterns are and what yarn I have used. This is truly the best knitting app out there.
Elisabeth
32
Latest News And Articles!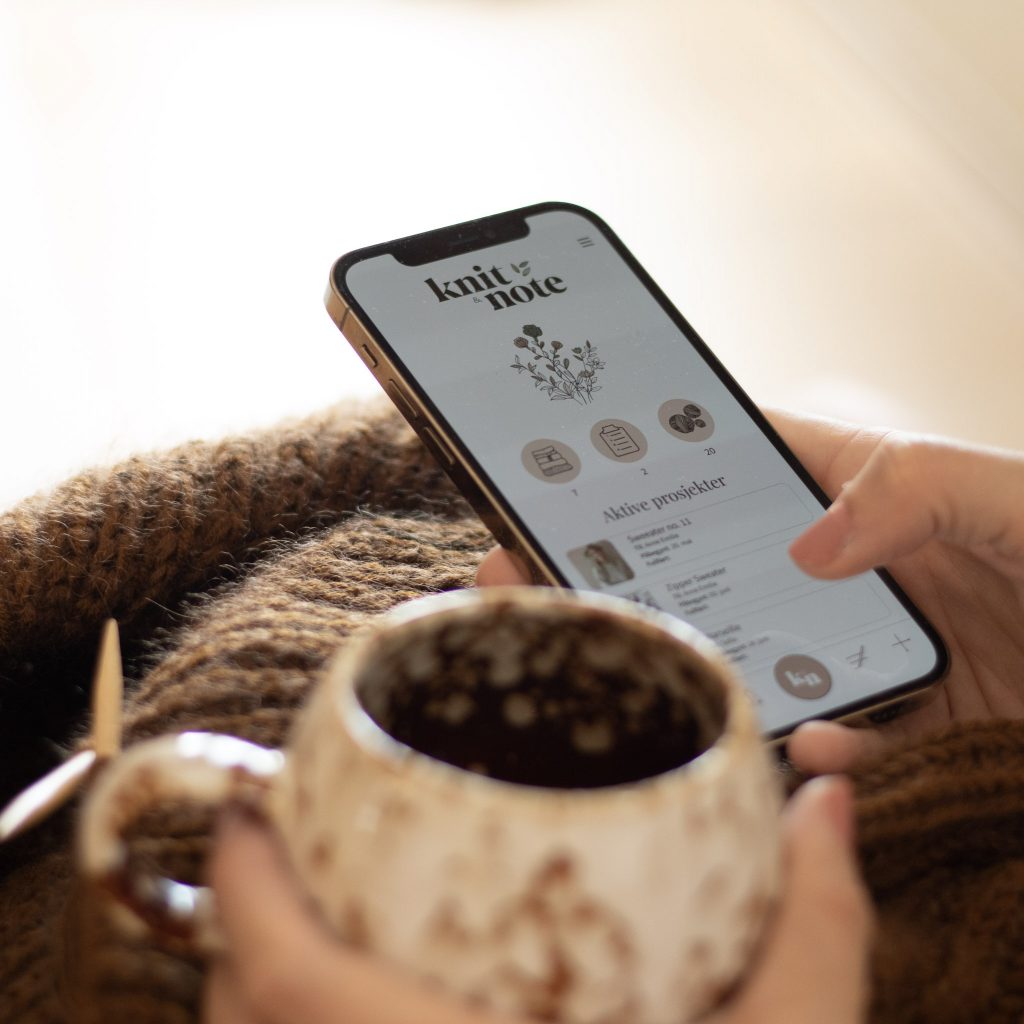 30 days free trial to really test it out.
After 30 days you can choose to continue with basic or premium membership
I hope you get a lot of joy from knit&note
See all subscription plans here
We want to make your life easier and more joyful. Focus on the joy of knitting, while we make it easy for you to create, organize and get inspired