Knitting smaller items in the round has forced knitters to resort to some strange looking approaches. The two main options for doing these types of projects are using double-pointed needles (DPNs) or using the magic loop method. Knitting on 5 DPNs can look pretty intimidating. Although the magic loop looks a little bit silly too, it's magic is amazing.
Magic loop method works best for small circumference circular knitting projects that are too small for a 16" length cable. Some examples are socks, sleeves, mittens or leg warmers.
If we have double-pointed needles, why use magic loop? Nowadays, many people are unlikely to have 15 or more sets of DPNs. However, more and more people are using interchangeable needle sets because they give the user almost endless options for knitting. As I mentioned in a post last month, you can use circular needles for pretty much everything, including knitting smaller items in the round. It is just more affordable and accessible for people to use what they already have. Not to mention that I think juggling DPNs is just way too complicated. That is where magic loop comes in.
A circular needle with a 32" cable or longer. This will vary based on exactly what you are knitting. However, if the cable is not long enough, it may be challenging or impossible to use this method.
This is an example of the magic loop method being used when knitting arms/legs for kids sweaters/trousers!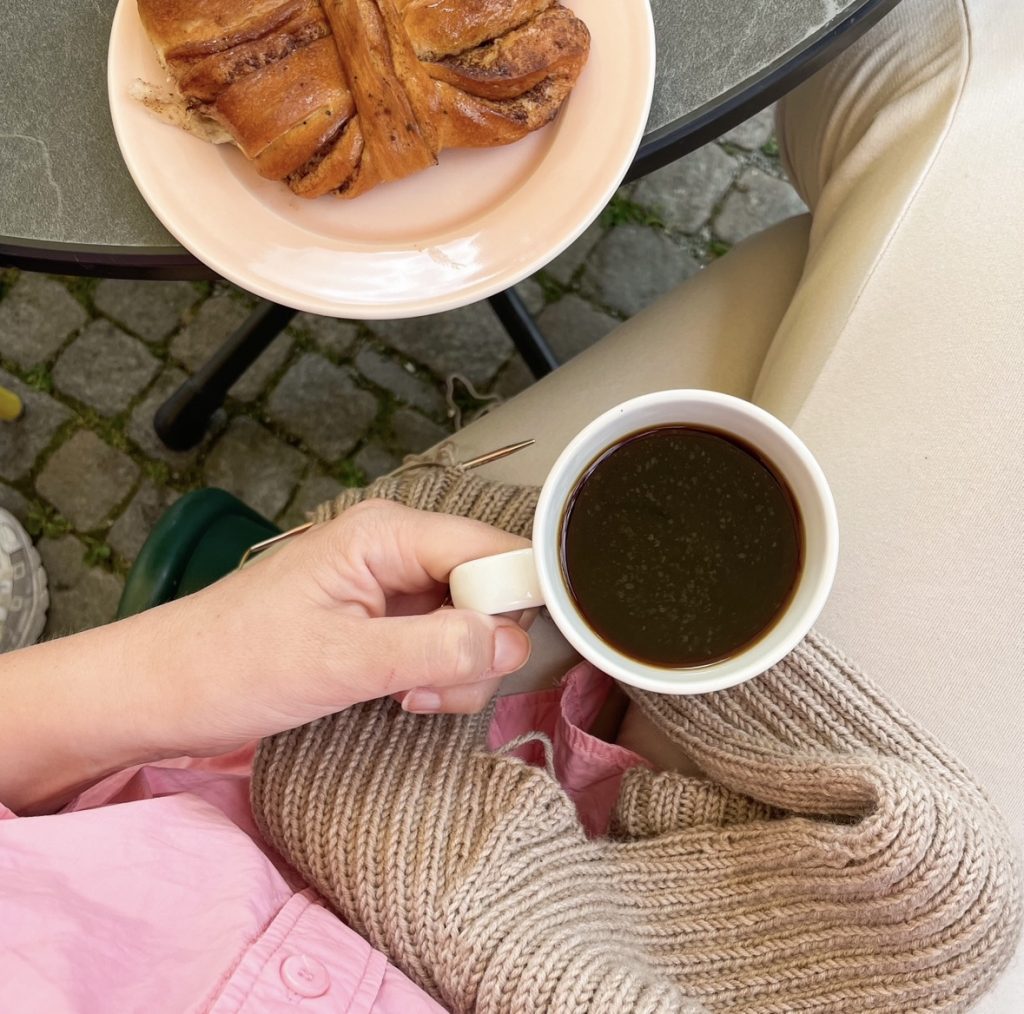 For magic loop, you want to split your stitches into two sections. The section that you are about to knit will be on one of you needle tips. The other section will be on the cable. You will have two loops of cable, one on each side between the two halves of your stitches. This can be difficult to imagine based on a description, so I recommend watching the video below, to get a better idea.
I hope this post showed you that the magic loop method is not as elusive as it may look. I hope you give it a try. If you have already tried both methods, do you prefer using DPNs or magic loop?