I think we can all safely say that we did not think that leg warmers would be returning after blowing up in the 80s and early 2000s. But, fashion is cyclical, and what was once old is now new again. This is not the only trend we've seen rise in popularity years after being introduced. The current trend is clearly more toned down than what we may remember from the first time around, often seen in neutral colours with simple outfits. 
Leg warmers are definitely something we can get behind, not just because they look cool and spice up an otherwise boring outfit, but they also serve a purpose in the cold winter months. These transitional months are awkward, but leg warmers are just the perfect flexible accessory as they can be rolled up or down.
*click on the pictures to be taken to the creators instagram page, and the headings to be directed to the patterns.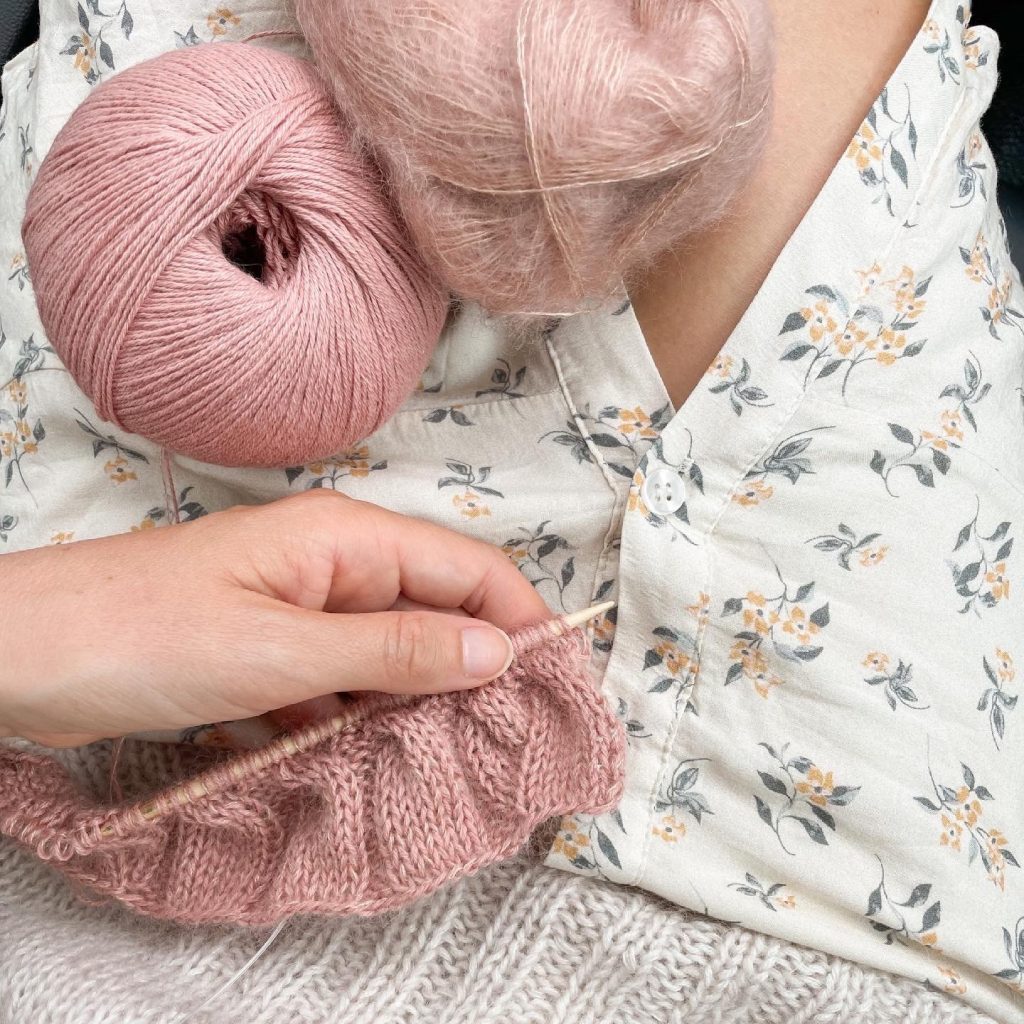 You know that a piece of clothing has officially made a comeback when you see a-list celebrities sporting the item casually on the street, but that does not necessarily mean that the leg warmers needs to be expensive. There are thousands of knitting patterns for leg warmers, probably because they're a quick and easy project. The difficult level obviously depends on the motif, but in general it could be considered a simple and fun fall and winter project. Because they're slightly smaller items of clothing, you may be able to use leftover yarn from other projects, so you don't even need to go out and spend more money! This is not only beneficial to you, but also the environment – we can get behind a sustainable and slow-fashion project! Check your yarn stock on the Knit&Note app, if you've got leftovers, there's nothing stopping you from starting to knit your own leg warmers!
Rauma garn has two different kinds of leg warmers and we love both! The left one's are slightly longer and a chunkier knit, so perfect if you're looking for a bit of warmth. Whereas the left one's are a lighter knit and shorter length, so better suited for mild weather. Both are super cool and absolutely a winter wardrobe must have!
If you're looking for a slightly smaller cable knitted project, then these leg warmers from house of yarn are your best friends. We already spoke about how trendy cable knits are, so if you combine cable and leg warmers you'll definitely be best dressed in your friendgroup! We also love how the cable is combined with eyelet, you need these this season!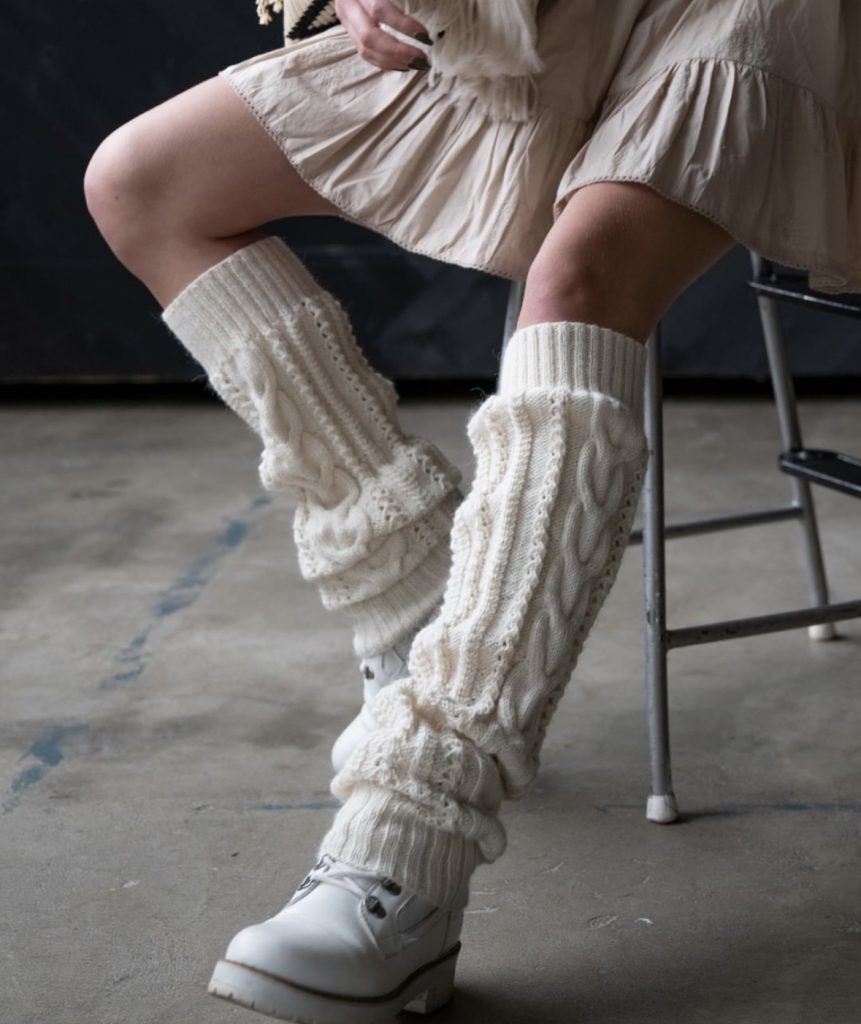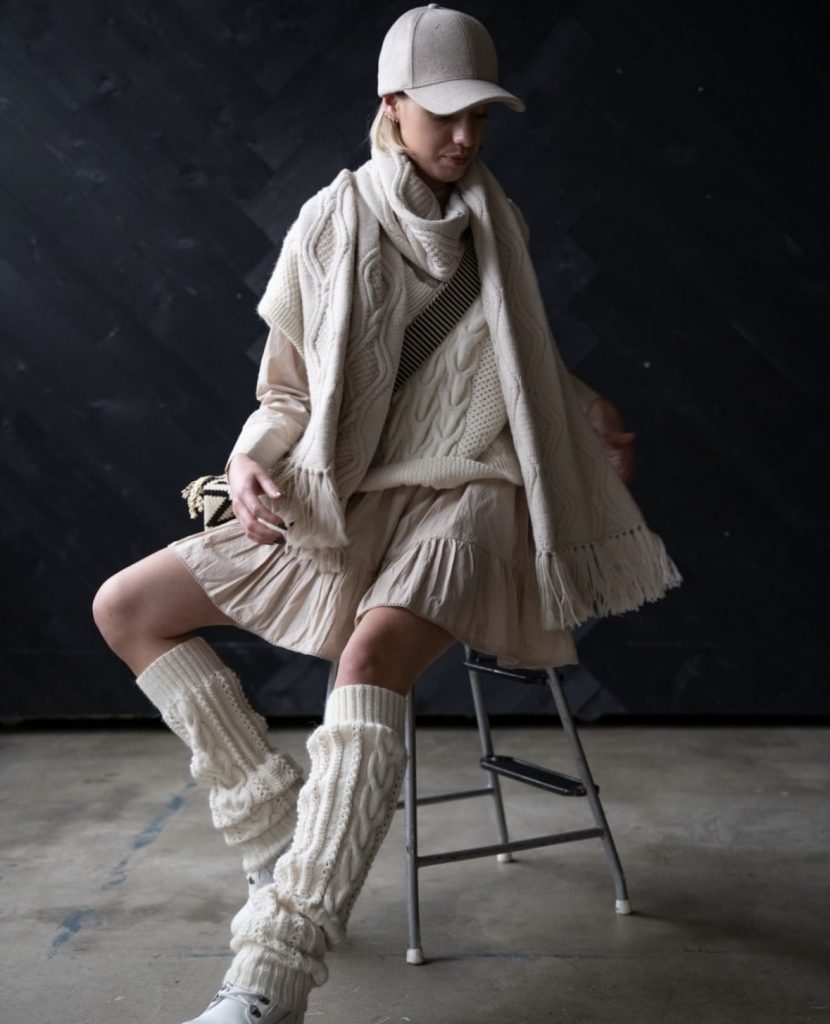 Ullmaske are joining the trend and have contributed with the perfect leg warmer! Not too chunky and not too thin, the perfect accessory with any clothing piece – whether that be a dress or trousers! They are neutral making them versatile for any occasion – we love! Knit them and you'll be prepared for the winter climate.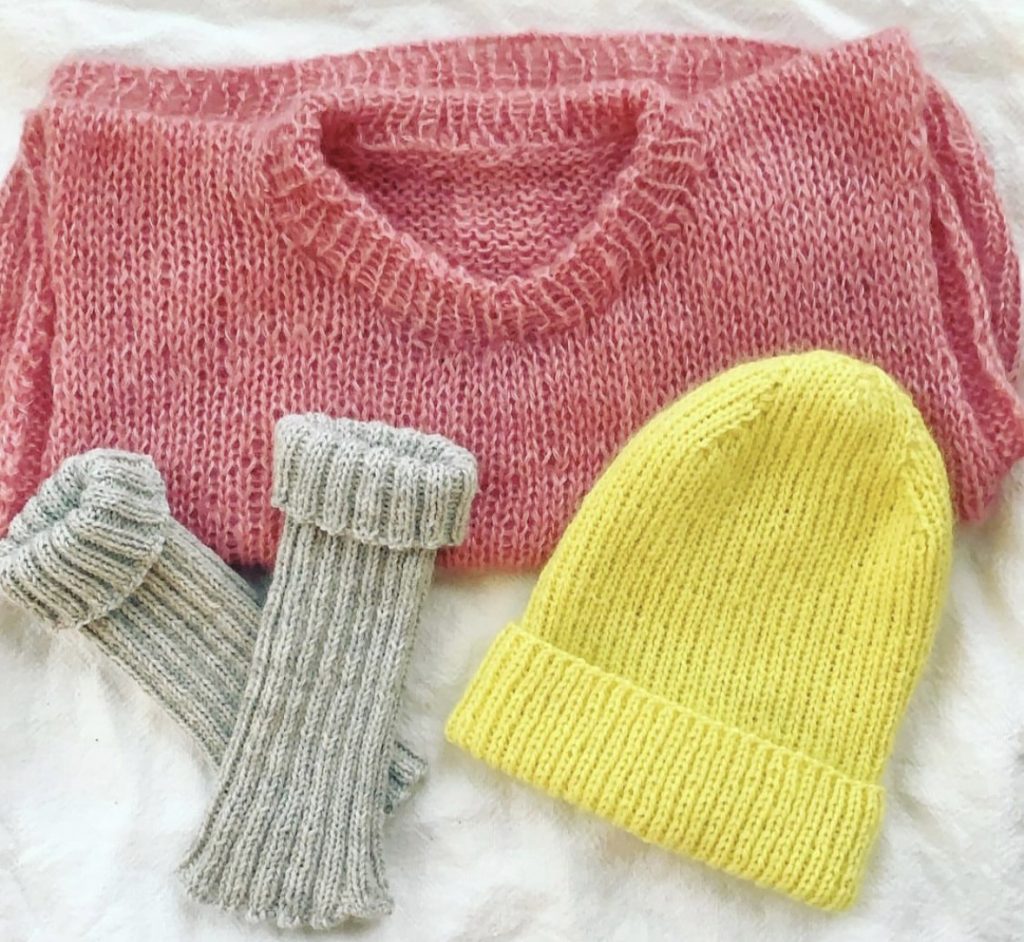 Purl soho also has two leg warmer patterns available and they're both completely free! The ribbed one's are just so stylish and can be knitted in practically any colour and still look cool, we love how they can be worn pulled up or scrunched at the bottom of your shoe. The second ones are much more traditional and may look more like what was trendy in the 80s, but we love the retro look! Super cool if you're going for something slightly more casual.
We hope you love this trend as much as we do and join it by knitting your very own leg warmers! Look through your knitting supplies and yarn stock on the app, hopefully you have some leftover yarn that will be perfect for this exact project. Leg warmers are just the perfect accessory now that the temperature is dropping, we can't wait to see all the cool outfits. Remember to follow us on instagram and share your knitting with us!